China VC Weekly: Xiaomi's Latest Indian Moves, SaaS in Fashion and a Big Win for Medical Imaging
Last week wasn't too eventful in terms of China's VC activity. The coronavirus outbreak is still in full force, limiting business opportunities and impelling investors to put their activities on hold. While China is on quarantine, Xiaomi decided to act elsewhere, investing in yet another Indian startup while other Chinese investors ramped up their efforts in sectors that now matter most, healthcare and SaaS
Xiaomi invests$5.9 million in Indian recruitment tech startup WorkIndia
Chinese smartphone and AIoT giant Xiaomi has poured $5.9 million into a Mumbai-based online recruitment tech startup WorkIndia, according to the company's statement on February 10th. The Indian company's other investors include Japan's Beenext and Asuka Investments.
This is not the first time Xiaomi bet on India. The Chinese company has already invested in Idian startups spanning digital lending, social platforms, and mobility.
"The company [WorkIndia] has created a massive presence in the Indian blue-collar segment within a short span of time. At Xiaomi, we thrive towards providing innovation for everyone, and we see significant future potential in WorkIndia," stated Manu Jain, the global vice president of Xiaomi and managing director of Xiaomi India.
About WorkIndia
WorkIndia was founded by Kunal Patil and Nilesh Dungarwal in 2015 to connect blue-collar workers and employers through an AI-enabled program and allow companies to find the right candidates based on their skill sets. The company claims to operate in 750 Indian cities with 15 million job seekers across all of them, it is mainly targeting areas with poor connectivity.
3D service provider for fashion Linctex completes 100-million-yuan A+ round

Linctex, 3D service provider for fashion companies, announced that it has raised 100 million yuan in an A + round of financing led by Gaorong Capital. Shunwei Capital, Yuanzheng Capital, Baidu Ventures and Yunqi Parters followed suit.
The funds obtained will be used to continue to invest in product R&D, and continue to provide targeted 3D digital R&D solutions for fashion brand owners, ODM vendors, fabric manufacturers, etc.
About Linctex
Linctex, established in 2015, mainly provides products and services such as 3D design tools, collaborative work systems and supply chain delivery for small and medium-sized apparel companies. Its core products include the STYLE 3D design software, an apparel 3D digital design tool, a digital fashion industry service trading platform, etc.
Universal Medical Imaging raises 600 million yuan in Series B round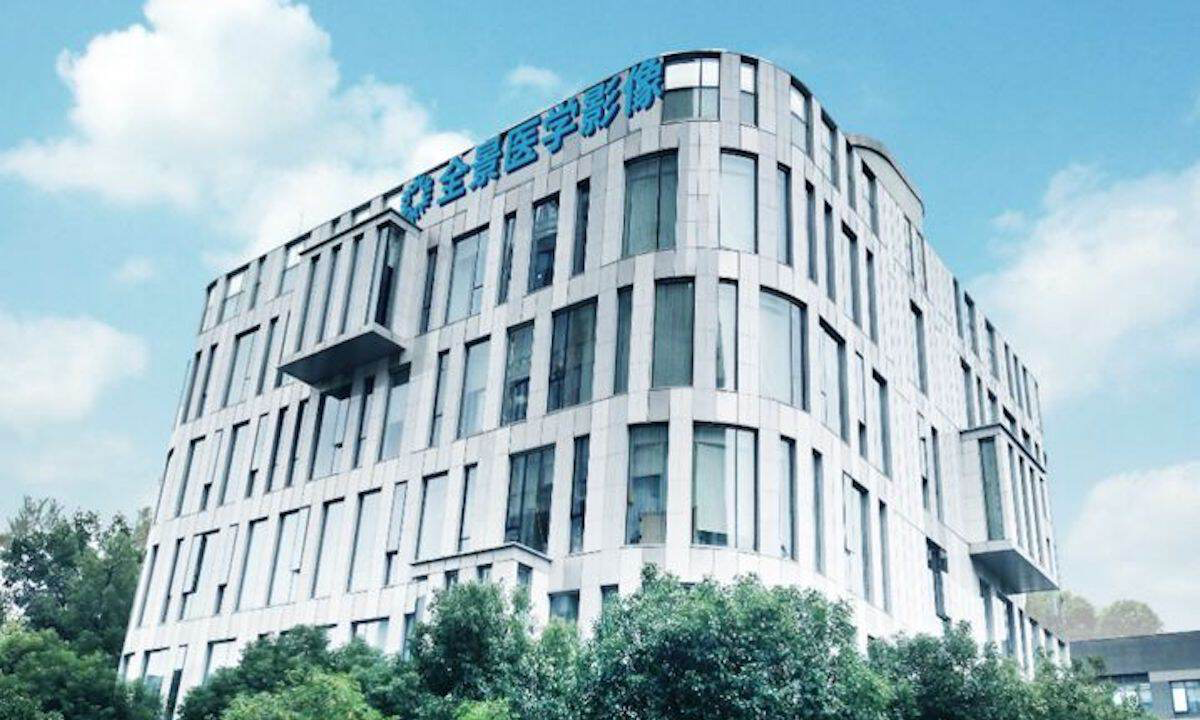 Universal Medical Imaging, a company providing medical imaging services through its first-in-China third-party imaging center, completed a Series B round of over 600 million yuan in equity financing. The round was jointly led by Sino-French Kaihui Private Equity Fund, VStar Capital and the Yikai Future Industry Fund. The investment is claimed to be the largest in the industry so far.
Cai Mingpo, the founder of the Kaihui Private Equity Fund, said: "In recent years, national policies have clearly supported social capital to participate in the establishment of third-party medical service institutions, and the third-party imaging center, as a format that is easy to standardize and replicate, can provide high-quality professional services to meet the rapidly growing needs of patients. I believe there will be huge market prospects in the future. Our fund is willing to help companies and teams in the rapid development of capital markets, international business cooperation and other fields. "
About Universal Medical Imaging
Universal Medical Imaging is the operator of the first independent third-party imaging center in China. The company focuses on diagnostic imaging of difficult diseases, and provides exclusive medical services such as accurate diagnostic imaging, in-depth health examination services, and multi-disciplinary consultations for patients.

Sign up today for 5 free articles monthly!