TikTok Owner ByteDance Unveils E-payment Service Douyin Pay in China
Chinese company ByteDance has launched an in-app payment service in its short video platform Douyin, the Chinese version of TikTok, as the company ramps up effort to expand its business into the domestic mobile payments market.
The establishment of Douyin Pay "is to supplement the existing major payment options, and to ultimately enhance the user experience on Douyin," the company told Pandaily on Wednesday.
SEE ALSO: ByteDance's Douyin Releases 2020 White Paper on Travel Vloggers
The new payment service allows users to link their accounts to a number of lenders including Bank of China, China Construction Bank and Agricultural Bank of China to make purchases within the app, which has 600 million daily active users. It also continues to offer payment options from Ant Group's Alipay and Tencent's WeChat Pay.
ByteDance, together with Bilibili, Meituan, Pinduoduo and Didi, are the latest companies to vie for a share of China's payments sector which is currently dominated by Alipay and WeChat Pay, amid the Chinese government's crackdown on monopoly practices in the country's internet sector.
Alipay and WeChat Pay account for more than 90% of the mobile payments market in China, according to iResearch.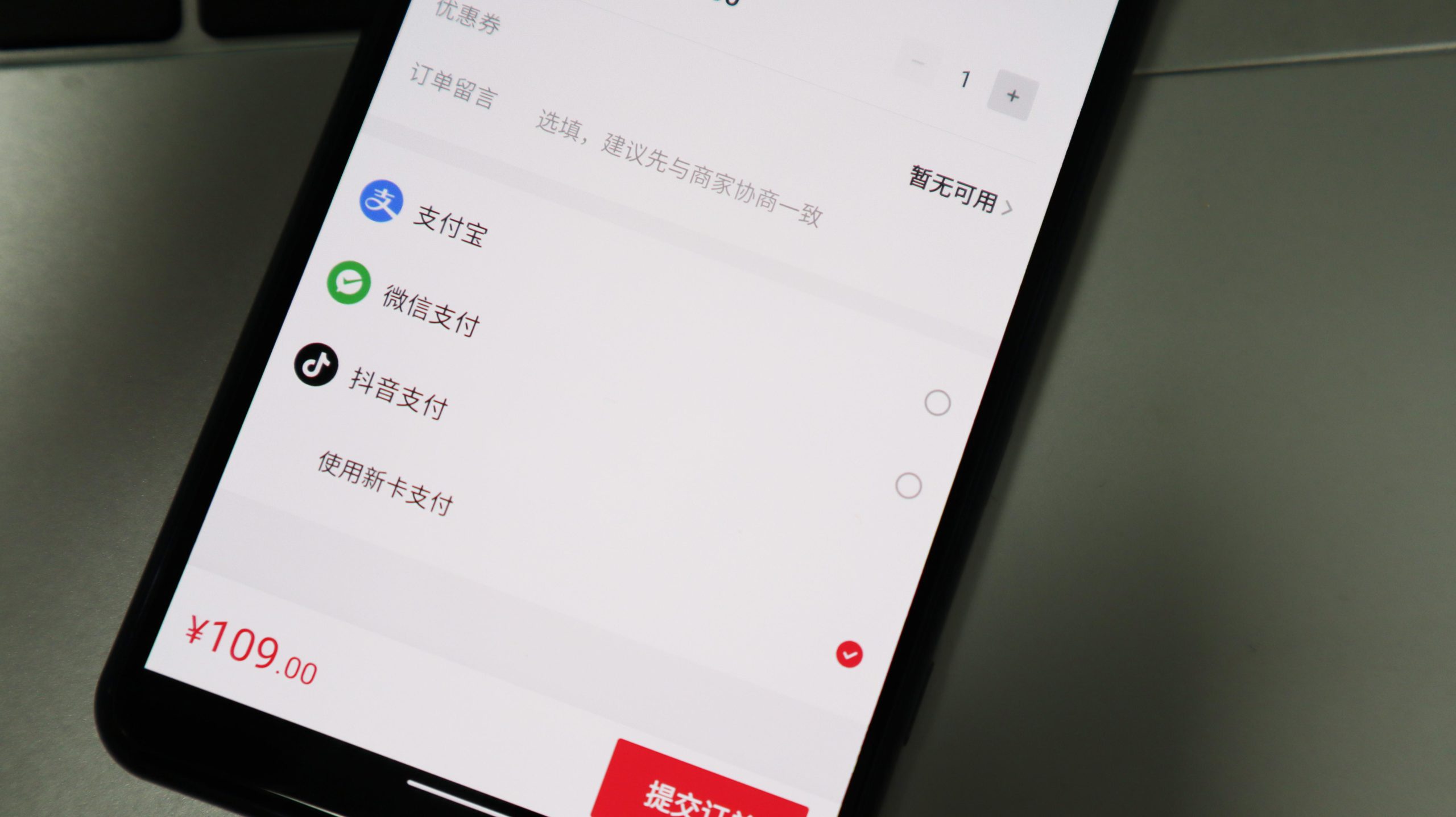 Beijing-based ByteDance acquired Chinese third-party payment service UIPay's operator, Wuhan Hezhong Yibao Technology Co, in September 2020. It has also been hiring globally, and notably in Singapore, for a team to build cross-border payments solutions.
Online deals giant Pinduoduo unveiled its Duoduo Wallet payment app in December while ride-hailing firm Didi launched Didi Pay in July, an e-payment platform that can be used for the company's services including ride and taxi hailing, bike sharing, and public transportation. Tencent-backed on-demand services company Meituan and Didi have both rolled out microloan services.
Obtaining third-party payment business licenses through acquisition has become common practice among Chinese internet giants since the central bank stopped issuing new ones indefinitely in 2016.
According to Chinese business news outlet LatePost, Douyin won the rights to be the exclusive "red packet" partner of China Central Television's (CCTV) Spring Festival Gala this year, a massive advertising opportunity highly contested among tech companies due to the wide viewership of the program.
WeChat paid 53 million yuan ($8.2 million) to be the exclusive interactive platform for the event in 2015 while Alipay paid 268.8 million in 2016, according to Yicai Global.
Sign up today for 5 free articles monthly!