President Biden Reviews US-China Relations and Huawei Dispute
White House Press Secretary Jen Psaki made a debut announcement on President Biden's take on the Sino-American relationship and Huawei Dispute. Psaki said on Monday that Biden would approach U.S.-China relations with "patience."
Psaki further added that President Biden "will take a multilateral approach to engage with China, and that includes evaluating the tariffs currently in place, and he wants to ensure that we take any steps in coordination with our allies and partners, and with Democrats and Republicans in Congress."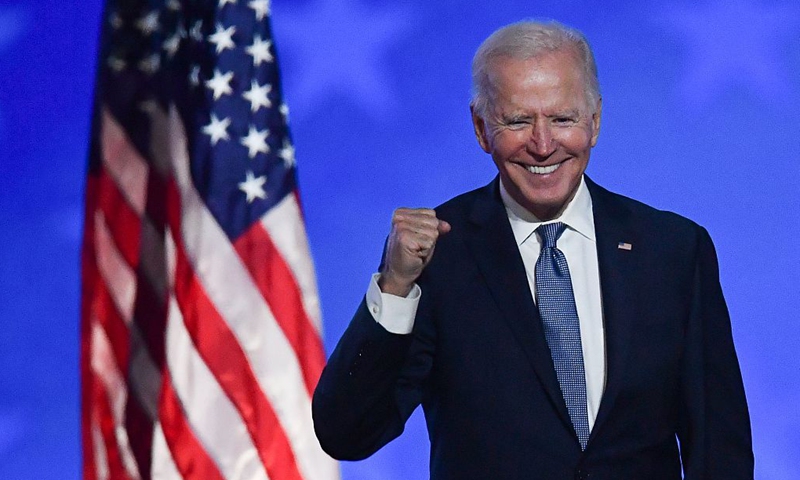 Days after Biden's inauguration, Chinese President Xi Jinping spoke at the World Economic Forum on Monday to call on world leaders to strengthen macroeconomic policy coordination. Xi believes that nations should reject the Cold War thinking and embrace strategic communication.
At a White House news briefing, Psaki responded that Xi's call would not change the Biden administration's strategic approach to China. "What we've seen over the last few years is that China's growing more authoritarian at home and more assertive abroad, and Beijing is now challenging our security, prosperity and values in significant ways that require a new U.S. approach," Psaki said.
When it comes to America's long war with China's tech giant Huawei, Psaki adopted the Trump administration's rhetoric and said China's industrial espionage and theft of intellectual property remained a concern.
"Our view, the President's view, is that we need to play better defense, which must include holding China accountable for its unfair and illegal practices and making sure American technologies aren't facilitating China's military buildup," she said.
Li Wei, an International Relations professor at China's Renmin University, commented on the Sino-American Huawei dispute. "The Biden administration is very likely to exclude China in supplying key Huawei components in America and offer America's international allies a chance to do so," said Li.
SEE ALSO: China and U.S. Reached Consensus for a Temporary Truce of the Trade War
U.S.-China relations are too important to fail. Currently, the White House is also reviewing Trump's executive order that barred American investors from making purchases with three Chinese telecommunications carriers. Semiconductor Equipment and Materials International (SEMI) called Biden on Monday to review this executive order and said it had unnecessarily hurt American industries.
Sign up today for 5 free articles monthly!