XPeng Plans to Develop Fully Unmanned Driving in Three Years
During the XPeng Tech Day held on October 24, the Chinese electric vehicle maker revealed its development schedule for intelligent assisted driving and the recent progress of its flying cars and robots.
In terms of intelligent assisted driving, this year XPeng is mainly focused on single-scenario assisted driving such as high-speed and underground parking lots. From 2023 to 2025, whole-scenario assisted driving functions will be further explored. From 2025, the firm will move towards fully unmanned driving.
Intelligent assisted driving by XPeng will not be developed alone in the future. Wu Xinzhou, the vice president of XPeng's automated driving business, mentioned that he hopes to start robotaxi test operations in Guangzhou in 2023 or 2024, so that it can be coordinated with research of assisted driving. At the same time, in 2025, the development of hardware capabilities and XPeng robotaxis is expected to be finished to boost high-level automated driving.
XPeng's G9 model has passed closed field tests of automated driving and obtained road test licenses for intelligent and connected vehicles. According to XPeng, this is the first time in the industry that a smart vehicle has completed the test and obtained a license only by upgrading software.
XPeng has released some data about navigation guided pilot (NGP) for urban driving, a topic of significant consumer interest. At present, the weekly penetration rate of urban assisted driving of NGP for city driving is 84%, the mileage penetration rate of NGP for city driving is 63%, the traffic efficiency of NGP for city driving has reached 90% with human drivers, and the average number of passive takeovers by human drivers per 100 km is 0.6.
Wu bluntly said that, compared with high-speed scenarios, urban NGP's research difficulties are 100 times higher. He Xiaopeng, CEO of XPeng, also said that the company had planned to launch the new function in several cities in 2022, but it was more difficult than expected. At present, it only completed the first launch of urban NGP in Guangzhou on September 27.
SEE ALSO: XPeng Adjusts Organizational Structure to Reverse the Downward Trend of Vehicle Sales
XPeng Robotics has released new-generation intelligent robot prototype PX2, and is preparing for its mass-production. The prototype saw architecture upgrades, a new mechanical arm, and motion control system upgrades. XPeng will provide technical support for power systems, automated driving and human-computer interaction.
Meanwhile, XPeng Aeroht's flying car finally looks like a vehicle with the addition of wheels. Except that the overall shape is quite different from previous models, the new model adopts distributed multi-rotors and an arm folding storage system, which supports switching between land and flight modes. The latest design renderings and videos were displayed at the firm's recent tech day, but the scheme has not yet been finalized, and the mass production models will be further optimized with safety standards, claimed to be the same as those of civil airlines.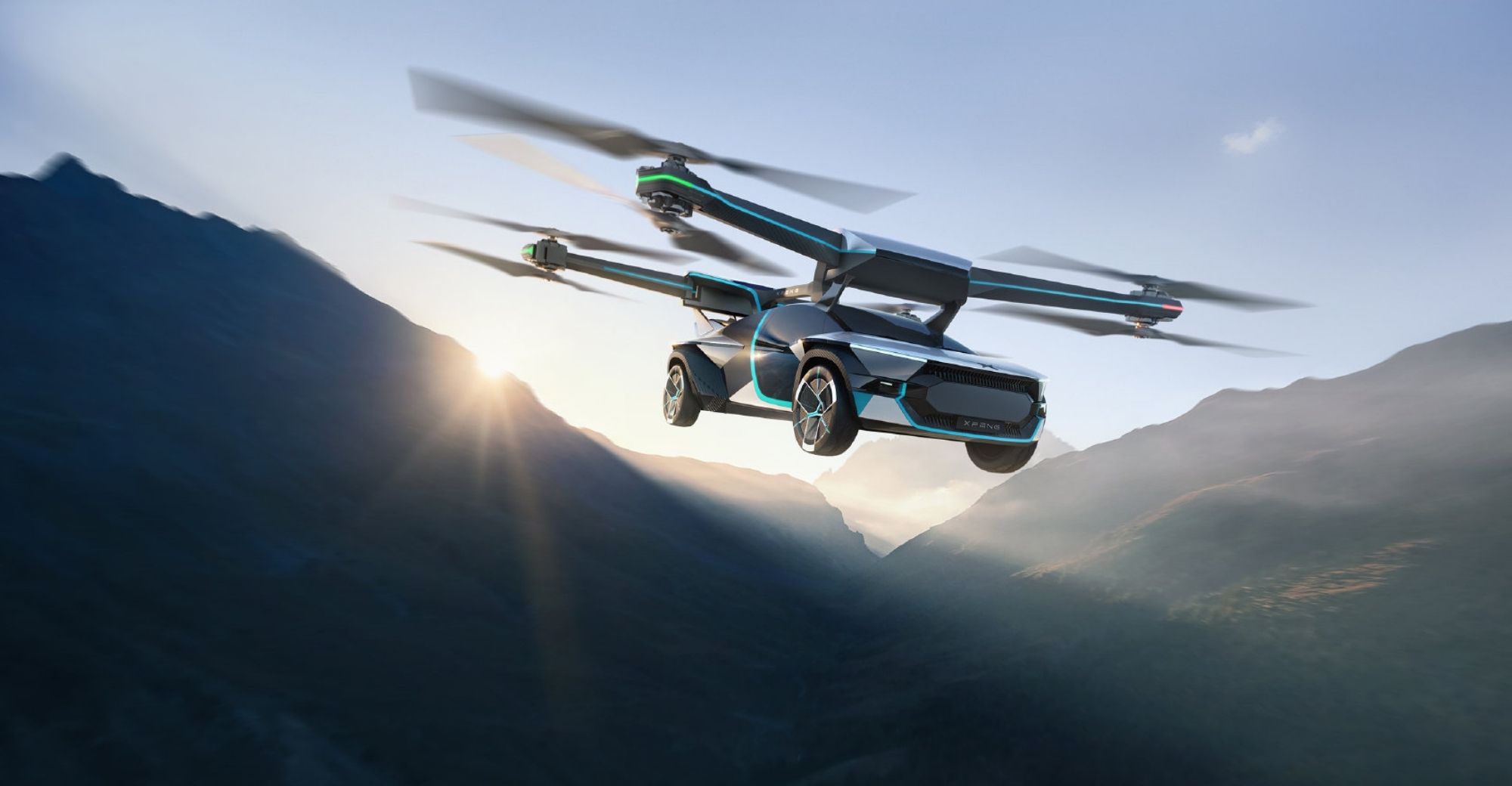 Sign up today for 5 free articles monthly!