Tencent's WeChat Launches Palm Print Payment Mini-Program
Tencent's versatile social media platform WeChat has recently launched a new mini-program enabling palm print payment, giving users yet another way to settle transactions in addition to passwords, fingerprints and facial recognition, Tech Planet reported on October 14.
WeChat has already tested the mini-program among selected merchants in Shenzhen with access to an accompanying palm print payment device, and their customers can now pay for orders by swiping their hand. The function is still in the process of improvement, and it will take some time before widescale operations can be realized.
The mini-program was developed by Tenpay Payment Technology Co., Ltd., a subsidiary of Tencent, with the slogan, "your palm represents you." After users enable the payment function on the palm print scanning device, they can view corresponding information in their mini-program.
The palm print scanning device, which is provided by WeChat Pay, is equipped with a display screen and a palm recognition area. After users activate the function, they just need to scan their palm print in the identification area to complete payment. The technology is more convenient than traditional password and fingerprint payment methods.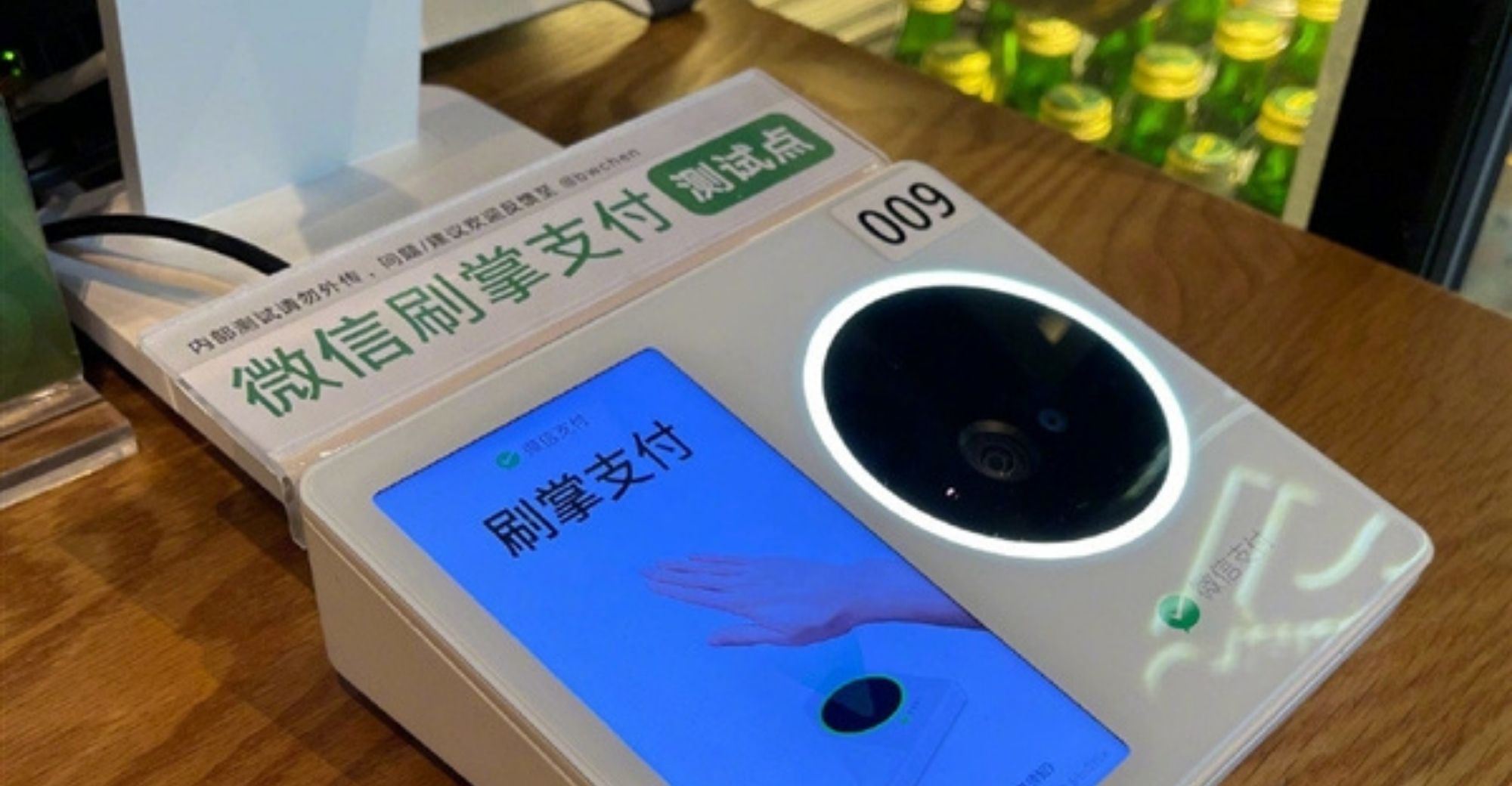 Palm print payment has emerged in recent years. In 2021, WeChat began to conduct pre-research on the new technology. Tech Planet learned at that time that it was jointly launched by Tencent's artificial intelligence laboratory Tencent Youtu and WeChat Pay. Users could experience palm print payment on facial payment devices.
Industry insiders have pointed out that palm print payment and facial payment both show the application of biometric technology in the payment field, and they are both "non-inductive payment." Compared with ordinary password payments, biometric identification brings more convenience and security.
The introduction of palm print payment is intended to diversify the WeChat payment ecosystem. At the same time, it can be used in various offline consumer markets, such as restaurants, supermarkets, community group buying channels, and more.
SEE ALSO: Huawei Publishes Patent for Convenient Vehicle Payment
In addition, the market and usage scale of mobile payments are expanding. According to a forecast released by China IRN, as of the end of June 2021, the number of users using online payment reached 872 million, and 98% of users set mobile payment as their first choice for payment. Market transactions will reach 379 trillion yuan this year ($52.8 trillion).
Facing a blooming third-party payment market, palm print payment undoubtedly represents a new opportunity. In addition, since it requires cooperation with hardware equipment provided by WeChat Pay, it will likely provide further profits for WeChat.
Sign up today for 5 free articles monthly!