Staying Put or Going Home: How the Pandaily Team Celebrated Chinese New Year in Seven Different Cities
Spring Festival may be the only time of the year when families in China are reunited to share love and high spirits over a hearty meal. Following an arduous year fighting against the pandemic, many wished to return home to celebrate the holiday. However, strict measures were imposed to prevent the resurgence of COVID-19 even though the country has largely contained the virus. While the administration encouraged citizens to cancel trips home, many were undeterred by the strict measures and were determined to see their families.
How did the Pandaily team celebrate Spring Festival in seven different cities? Let's hear everyone's holiday stories.
---
Agnes Xueer Lu, Journalist
Current location: Wuhan, Hubei
Fireworks and firecrackers were used to be prohibited in some urban areas, but this year is different.

Last spring festival, Wuhan was the epicenter of the pandemic and the city had been in lockdown for 76 days. Living in the COVID-19 ground zero, Wuhanese were not in the mood for holiday last year. Rather, we were immersed in tremendous anxiety and depression over the mysterious virus and worried about disinfectant shortage. I still remember the gloomy weather as I stood on my balcony staring at the empty street.

This year, spring arrived earlier. My relatives and I can once again celebrate new year's eve together at my aunt's. In traditional Chinese culture, firecrackers and fireworks are used to scare away the evil spirits and dispel bad luck. The government seemed to have turned a blind eye to the years-long firecracker ban in urban areas. We lit up the firecrackers in the middle of the night, hoping that the coming year will be filled with happiness. More importantly, we wished that we can stay together, safe and sound.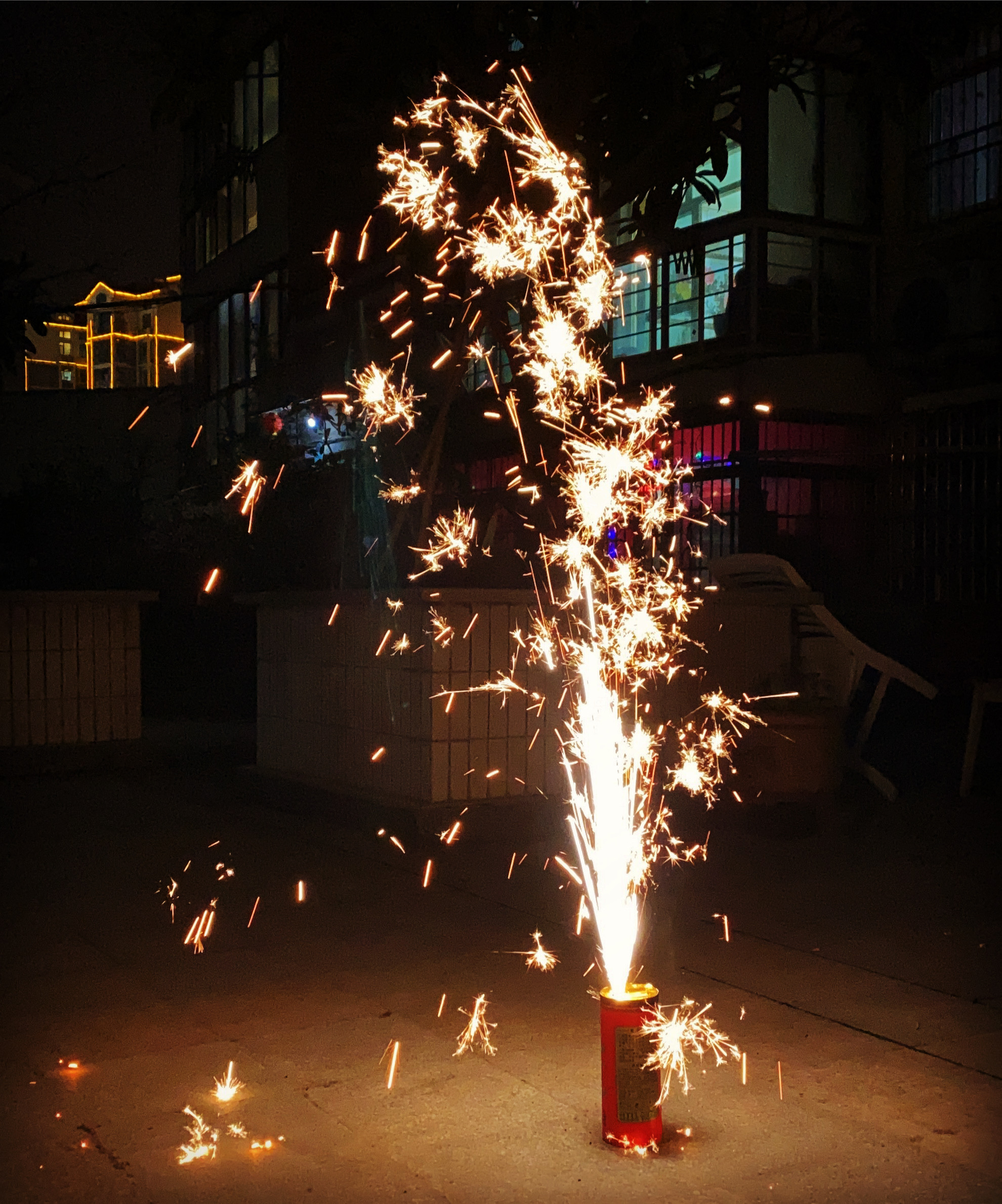 ---
Cherry Wang, Business Development
Current location: Wenzhou, Zhejiang

I wasn't home to celebrate Spring Festival last year due to the pandemic, so I am determined to drive back this year. I was surprised that the traffic was not bad at all. I guess most people have stayed put to celebrate the holiday in response to the country's travel restriction plan.

On new year's eve, I was overjoyed to reunite with my big family. My grandfather even popped up his precious decade-old Baijiu, a type of Chinese liquor distilled from fermented sorghum.

Since I was planning to travel for business after the break, I went to a local hospital to conduct my COVID-19 test. The test cost 80 yuan ($12) and everything went smoothly. I was able to receive the electronic test report on my mobile phone within 24 hours, which is super convenient.
---
James Zhang, Filmmaker
Current Location: Pudong New District, Shanghai

Red Envelopes, New Year's Reunion Dinner, and Spring Festival Gala — all these propitious elements rang the new year's bell into the year of the Ox.

This year's New Year celebration is somewhat special since this is the first time in three years I return from America to celebrate the big festival with my family. However, this might be the only festival that I have to take Zoom classes throughout the holiday. To fully immerse myself in the uplifting atmosphere, I tried to make dumplings from scratch and watching firework shows with my friends. For me, no Chinese New Year is complete without fireworks.
---
Kelsey Cheng, Journalist
Current location: Haidian, Beijing

Not spending Chinese New Year back home means an opportunity for me to be a proper tourist in Beijing, a city where I moved to more than a year ago but have yet to explore. Following fresh COVID-19 resurgence in January, the Beijing government urged people to cancel travel plans, imposing strict quarantine and testing measures on those who insisted on leaving the city. During the seven-day celebration, I cooked up a mini New Year feast for my friends (with my family's help via FaceTime), watched the Spring Festival Gala (春晚) in real-time, engaged in digital hongbao (红包) draws in WeChat groups, had the best Peking duck in the city and visited the Old Summer Palace (圆明园).
Built in 1709, the Old Summer Palace was the main imperial residence of Qianlong Emperor of the Qing dynasty and his successors, and was known as the "Versailles of the East" from its extensive collection of gardens and fountains, grand marble structures and precious sculptures. However, the destruction of the palace by British and French troops during the Second Opium War in 1860 left a deep, historic wound in the hearts of many Chinese people. Today, the relics — now a designated heritage site — serve as an important lesson in modern Chinese history, one I'm grateful to have learned.
---
Kevin Zhou, Founder of Pandaily
Current location: Xiamen, Fujian

During the Chinese New Year holiday, I spent several days surfing and reading at the beach in a fishing village near Xiamen, Fujian province. I have always enjoyed gazing at the ocean, listening to the waves, and letting my thoughts fly. The world has remained static for a long time because of the pandemic, and hopefully in 2021 life will get back to normal and people will be able to travel across the ocean again.
---
Tina Wang, Journalist
Current location: Hangzhou, Zhejiang

Spring couplet is the most important custom in celebrating Chinese Lunar New Year, AKA Spring Festival. The pair of rhymed verses are often written in black ink on red paper, symbolizing a prosperous upcoming year. The spring couplets often reflect the family's expectation of the new year. This year, I wrote the spring couplet myself and distributed it with my relatives to wish them a propitious year.
---
Yaodong Li, Software Developer
Current location: Xi'an Shaanxi

I'm a software developer and have been working remotely from home since the pandemic began. Compared to the year before, the atmosphere was a lot more festive as the nation was slowly recovering from the pandemic.

During last year's Spring Festival, celebrations were muted as everyone was busy worrying about getting enough mask and food supply, as well as keeping up with government announcements and other anti-coronavirus measures. Now, with the pandemic under control, groups of people have opted to travel and celebrate Chinese New Year with friends and family.

During the seven-day holiday, Chinese cinemas made more than ever, and everyone has been posting photos of their ticket stubs on WeChat. For me and my family, we prefer having our meals while watching TV, so I picked the movies Hachiko: A Dog's Story and 3 Idiots to bring in a bit of diversity and foreign culture to our traditional celebration.

With my family's homemade dishes and these two iconic movies, we ushered in a new year. We hope the pandemic will soon be behind us and wish for a speedy recovery of the global economy.
Sign up today for 5 free articles monthly!