Puzzle Video Game "The Room VR: A Dark Matter" Now Available on PICO VR Devices
On February 23, a puzzle video game named "The Room VR: A Dark Matter" developed by the British game publisher Fireproof Games was officially launched in the app store of Chinese VR device maker PICO, the first time this game has been released on a Chinese platform. Up to now, PICO has more than 300 applications for its users.
"The Room VR: A Dark Matter" released on March 26, 2020, is the fifth installment in the popular The Room series. Since its release, it has won praise from players and media outlets while receiving industry awards such as the Oculus "Top Adventure Game", Polygon's "Best Game in 2020", Venice Film Festival's "Best VR" and others. The title has also been shortlisted for many other game awards.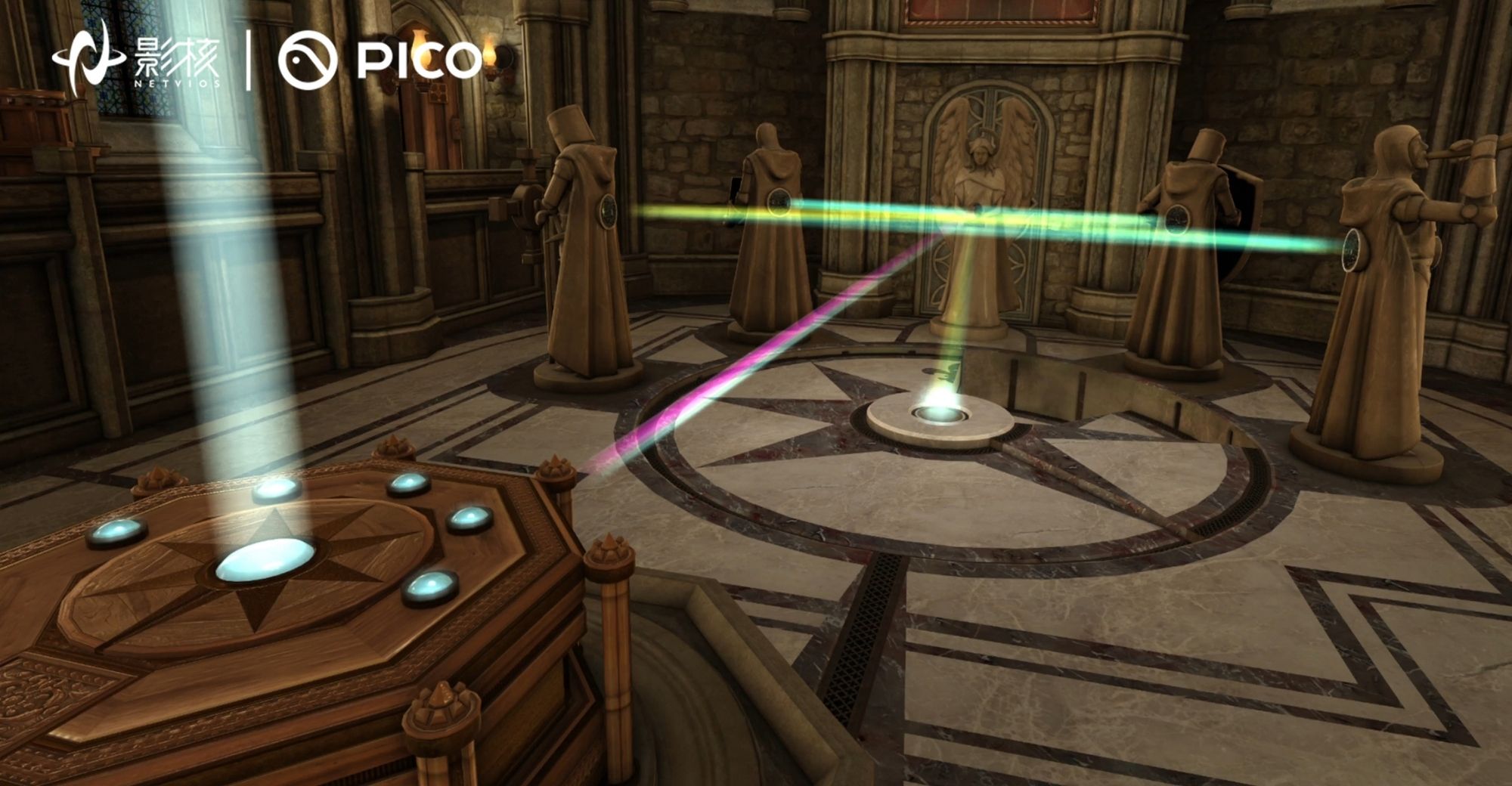 The story of "The Room VR: A Dark Matter" takes place at the British Institute of Archaeology, London, in the year 1908. The disappearance of an esteemed Egyptologist prompts a police investigation into the mystery. Players will travel to five places, including a police station, a research institute, a church, a tree house, and a temple to find out the truth of the disappearance. The tone of the game is suspenseful, but horror elements are subdued.
"The Room VR: A Dark Matter" is exclusively distributed in China by Netvios, a joint venture between Chinese game giant NetEase and Survios, an American virtual reality game developer. Famous VR masterpieces, including "Beat Saber", "Clash of Chefs VR", "Arizona Sunshine", "SuperHot", "The Walking Dead: Onslaught", and "Rawdata", have all been introduced into China by Netvios.
SEE ALSO: PICO Starts Small-Scale Layoffs, New Products to Be Unveiled in April
As the latest generation of a VR product by PICO, the PICO 4 brings a more immersive entertainment experience to the players of "The Room VR: A Dark Matter". Solving a puzzle requires players to do a lot of physical movements such as placement, rotation, pulling and sliding. For example, in the second chapter of the game, when pulling on a nylon rope to lift the Pharaoh's coffin, the PICO 4's 50-500Hz linear motor will make the player feel like they are pulling on a real rope.
Deloitte predicts that global VR market revenue will reach $7 billion in 2023, an increase of 50% compared with the revenue of $4.7 billion in 2022. Ninety percent of the revenue will come from headsets, and the institution estimates that about 14 million headsets will be sold in 2023, with an average price of $450 each. From the perspective of the Chinese market, in the first half of 2022 alone, the shipments of VR equipment in the country increased by 166.2% year-on-year, and the number in 2023 is expected to exceed 2 million.
Sign up today for 5 free articles monthly!