Chinese Artist Group to Debut at Burning Man 2019
A group of Chinese artists are bringing seven massive trumpet-shaped towers from China to a desert in Nevada, US to take part in Burning Man, an annual event where global participants experiment with the idea of community, art and self-expression.
"As it was rare to find art installations with Eastern characteristics, I am more and more eager to design an installation that has Eastern elements, and to bring it to Burning Man," said team leader Liu Jun.
Burning Man runs from the last Sunday of August until the first Monday of September, which is also Labor Day. It takes its name from the symbolic ritual of burning a large wooden effigy ("the Man") on a Saturday night. Gone with the fire was every participant's ego and memories.
SEE ALSO: OPPO Launches Another Community For Global Art Lovers
"I like Burning Man because of its community, where I can just be myself without caring what others would think of me," said Jin Haixin, who is in the desert for the fourth time.
Jin was one of the many who inspired Liu to join this year. His team of a dozen artists have been preparing for the project for the past five months, starting with the design. Symbolizing the holy structures often seen in Eastern mythologies, the towers are designed to deliver a comprehensive multimedia experience to visitors, incorporating both light and sound.
The towers bear a trumpet shape for the artists to speak out on behalf of themselves and the Asian population in general, who have been a minority group at Burning Man. Although Asian participants have been growing over the past years, they only accounted for 5.8% of all the burners in 2018.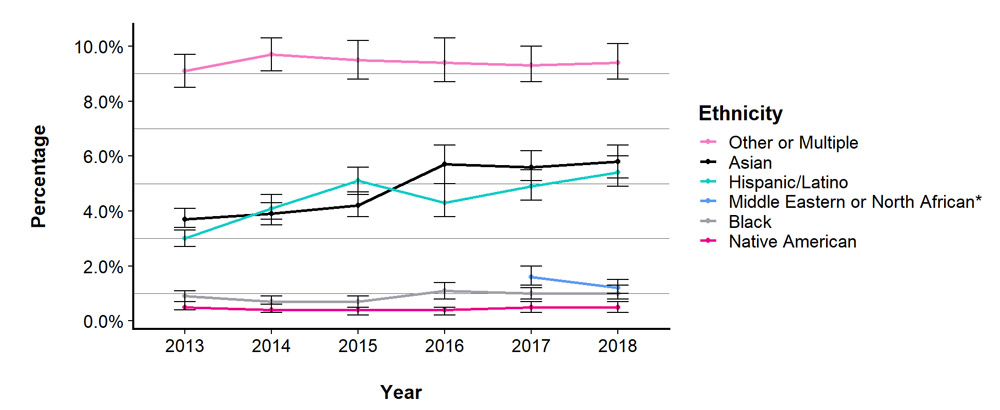 Sign up today for 5 free articles monthly!