CEO of Alibaba's Grocery Chain Freshippo Shares Views on Europe Trip
Hou Yi, the CEO of Alibaba-owned supermarket chain Freshippo, is currently on a trip to Europe to study local market conditions, including stops in France, Germany, Switzerland, and the UK. While traveling, Hou posted some of his feelings on Toutiao, a popular Chinese news and information platform.
The executive also listed the goals he hoped to achieve during his time in Europe.
Hou wrote, "The first is to inspect the discount store market in Europe. Discount stores are quite mature in Europe, but they are just beginning in China. We hope to learn from European counterparts and see how excellent enterprises such as Aldi and Lidl do it.
The second is to look at the construction of private brands in Europe. The proportion of private brands for most European enterprises, both in sales and stock keeping units, now exceeds 50%, while China is just starting, which also requires us to learn constantly.
Third, I hope to see what products there are in Europe, which have strong quality advantages and price competitiveness and can be introduced into China, such as beer, drinking water, candy, chocolate, biscuits, pre-cooked dishes, and frozen seafood. We are now looking for high-quality brands in Europe to cooperate, and promote the agency and sales of their goods in China.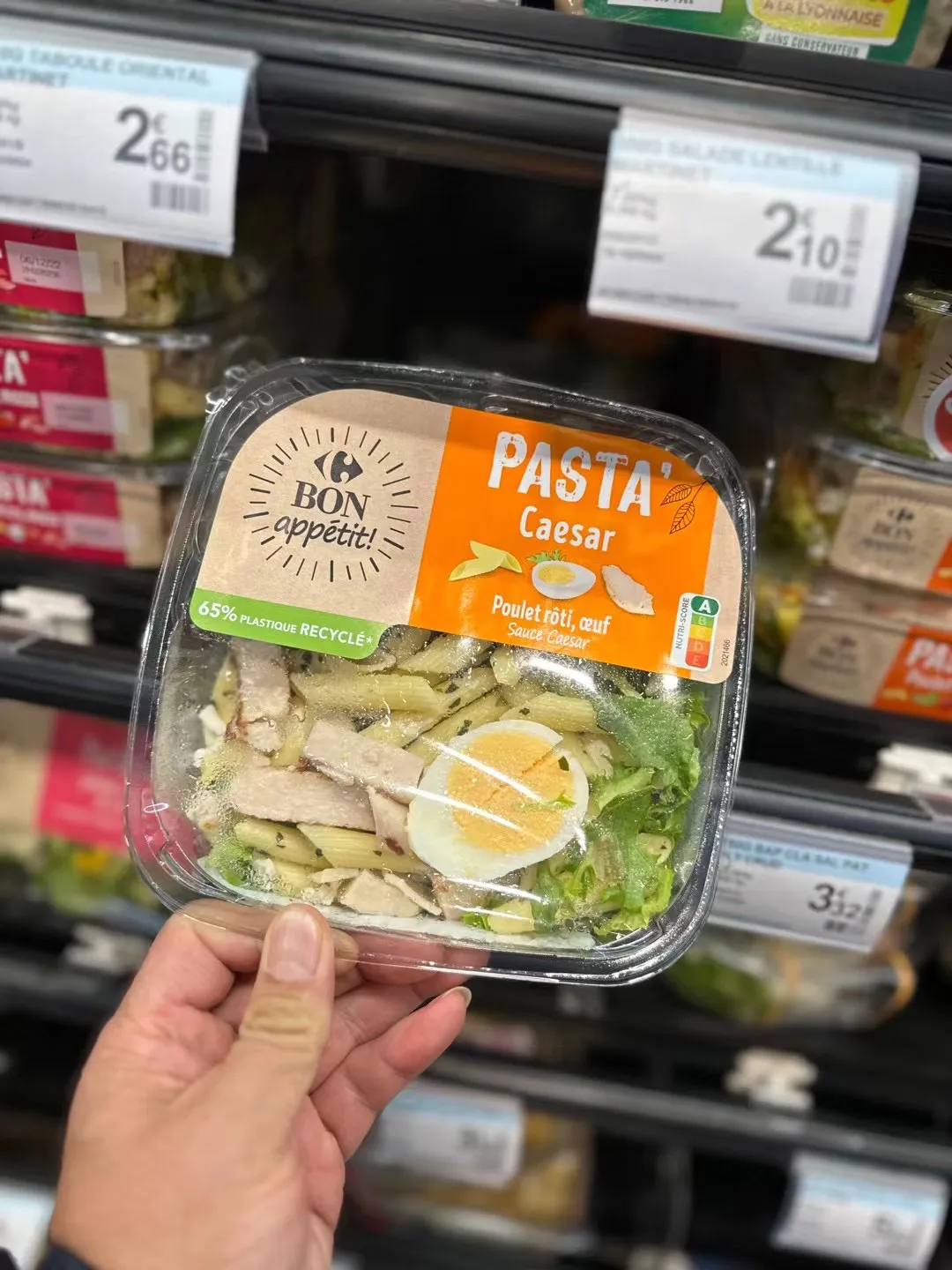 In this process, we came into contact with many leading ideas. For example, from the trend of food development in Europe, they pay more attention to health and the sales of domestic agricultural products. In French supermarkets, the proportion of organic goods is already quite high. Moreover, they put more emphasis on selling domestically produced goods, and many goods are sold according to the classification of sugar-free, low-sugar and low-fat. This is of great significance to the Chinese, who are getting rich gradually.
In the future, our teams will strengthen international exchanges, broaden their horizons, and learn and cooperate with excellent partners to improve the management level of Chinese retail."
Freshippo was founded in 2015 and its first store opened in January 2016 in China. According to a report covering the second quarter of fiscal year 2023 announced by Alibaba, sales of Freshippo increased by over 25% year-on-year. Two supply chain centers built by the firm at a cost of 2 billion yuan ($287 million) were fully put into operation in August this year, which can greatly improve the efficiency of commodity circulation.
SEE ALSO: Alibaba's Grocery Chain Freshippo Seeks Financing
At the 2022 Supermarket Development Strategy Summit Forum held on November 27, Hou Yi shared his goals for Freshippo in the next decade. Specifically, from 2023, Freshippo will aim to serve one billion consumers with one trillion yuan in sales, and make a 10-year investment to compete with global retail giants such as WalMart, Costco, and Carrefour.
Sign up today for 5 free articles monthly!