Bilibili to Hold New Year's Eve Gala to Inspire China After a Challenging Year
Bilibili will hold "The Most Beautiful Night of 2020" New Year's Eve Gala as a mark to the end of a turbulent year to herald a new beginning. The count-down moment will be live-streamed from Wuhan, featuring Wuhan Yangtze River Cruise horns and the Wuhan city light show.
The Gala will kick off with a concept video "See you, 2020" to relay the event's key message: one can't turn back the clock. It is time to bid farewell to 2020 and stride forward into new beginnings.
The Gala gathers iconic heroes from both the East and the West to highlight the courage and perseverance that was much needed in 2020. Pianist Lang Lang and Marvel Studios will present a Marvel-themed musical performance, Marvel Heroes Forever (漫威英雄永不落幕) to celebrate the heroic spirit while providing fans a glimpse of what's to come in 2021.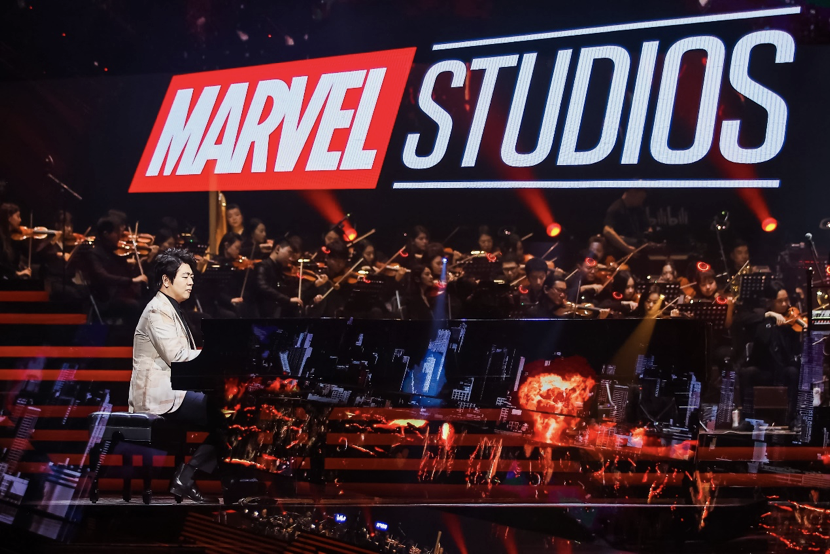 "2020 has been an unusual year for all of us, but together, we've kept hope alive in the face of unprecedented challenges," said Kevin Feige, president of Marvel Studios. "And we've never stopped telling the tales of heroes. Next year, Marvel Studios will continue to bring inspiring stories to the big screen including Black Widow, Shang-Chi and the Legend of the Ten Rings, as well as Eternals, welcoming a brand-new era in the Marvel cinematic universe. Before that, there will also be a Marvel-themed musical performance to welcome the New Year."
Miumiu Guitargirl is a six-year-old girl from Nanjing with more than 300,000 subscribers on Youtube and 160,000 on Bilibili. The combination of her childlike wonder combined with melancholy became a source to turn to during troubled times. Miumiu will perform "See You Again" at the Gala together with other international content creators to pay homage to those who passed in 2020.
In the same spirit, Chinese singer-songwriter Mao Buyi will perform "Remember Me" from Pixar's Coco.
Bilibili New Year's Eve Gala is inspired by the youth culture in China, and subcultures including animation, games, films and television shows. For example,
Virtual idol Luo Tianyi will perform "Night Voyager," the theme song from My Three-Body: The Legend of Zhang Beihai, a nine-part animation series inspired by the sci-fi masterpiece The Three-Body Problem.
Bilibili Uploaders will perform theme songs from The Legend of Sword and Fairy (仙剑奇侠传), one of the most famous role-playing computer games in the Chinese-speaking world. With its earliest version released in 1995, the game has been enjoyed by tens of thousands of players worldwide throughout the decade and remains popular among Chinese youth today.
Chinese folk-rock group Wu Tiao Ren (五条人) will perform the theme song from Scissor Seven, the first Chinese animated series to be streamed as a Netflix Original.
The Gala is also a manifestation of contemporary Chinese youth's love for mashing up different cultures: traditional and cutting-edge, domestic and international, niche and mainstream, classic and innovative.
The Gala's opening act is inspired by the smash-hit game Cyber Punk 2077 and features a human/screen interactive parkour against an AR technology stage, accompanied by a symphony orchestra.
Mainstream celebrities and artists will also attend, such as Han Hong (韩红), Mayday (五月天), G.E.M. (邓紫棋) and Cui Jian (崔健), the most influential rock musician in China and widely acclaimed as the father of rock music in China.
Bilibili has released a documentary series that unveils the behind-the-scenes preparations for the New Year's Eve Gala.
SEE ALSO: Bilibili to Hold Its First New Year's Eve Concert – "The Last Night of 2019"
Sponsors and partners of the 2020 Bilibili New Year's Eve Gala include Yuan Qi Sen Lin, a Chinese indie beverage brand popular among young Chinese, Midea Group, China Mobile and China Merchants Bank Credit Card.
The inaugural "Bilibili New Year's Eve Gala 2019" video claimed itself as the gala that knows best about China's youth. The video amassed 120 million views.
Sign up today for 5 free articles monthly!