Baidu Releases World's First Robotaxi Technical Standard for Commercial Operations
A booklet containing the standard for robotaxis technical requirements was recently released, having been jointly drafted by an array of institutions including vehicle manufactures, electronic appliance makers, and telecom giants led by AI giant and autonomous driving pioneer Baidu.
Others who participated in setting these innovative parameters include the China Academy of Transportation Science, Hunan Xiangjiang Intelligent, Shanghai Songhong, Information and Communication Research Institute, WM Motor, Dongfeng Motor, FAW, and BAIC, Bosch, Datang Telecom, etc.
The actual text consists of two parts, covering the technical requirements for vehicle operation, as well as methods and requirements for autonomous driving function tests, which are both group standards for the China ITS Industry Alliance.
Based on the operating experience of the taxi industry and the development of the autonomous driving sector, part one of the guideline specifies basic requirements concerning the reliability, environmental adaptability, powering and braking systems, in-car air quality, operating equipment, and network security of a robotaxi, setting the threshold for what is to be considered safe among autonomous vehicles.
As far as services are concerned, passengers can hail a ride using apps. Once a robotaxi confirms the identity of the customer, it will provide the necessary travel information. The standard stipulates that in addition to the pricing equipment and satellite navigation that traditional taxis have, robotaxis should also provide complete human-computer interaction functions. These include vehicle reservations, passenger identification, recording monitoring, emergency calls, door closing monitoring, real-time road situation display, audio and video entertainment, and more.
Compared with traditional cars, software plays a leading role in autonomous vehicles and therefore it directly affects safety. The standard requires that software security protection should reach the EAL4 level of the IT product information security certification.
Vehicle Over-The-Air (OTA), in-car engine control unit (ECU), and communication security must also comply with tighter parameters compared to traditional cars.
SEE ALSO: Anticipating the Future of Mobility: Why You Could (and Should) Ride High on Apple and Baidu's Electric Car Ambitions
Taking into account that Robotaxis will be open to the public, the new standards impose high reliability. A Robotaxi needs to pass a total of 30,000 kilometers of highways, roads with potholes and cobbles, and other road conditions so as to ensure that all key components of the vehicle function correctly.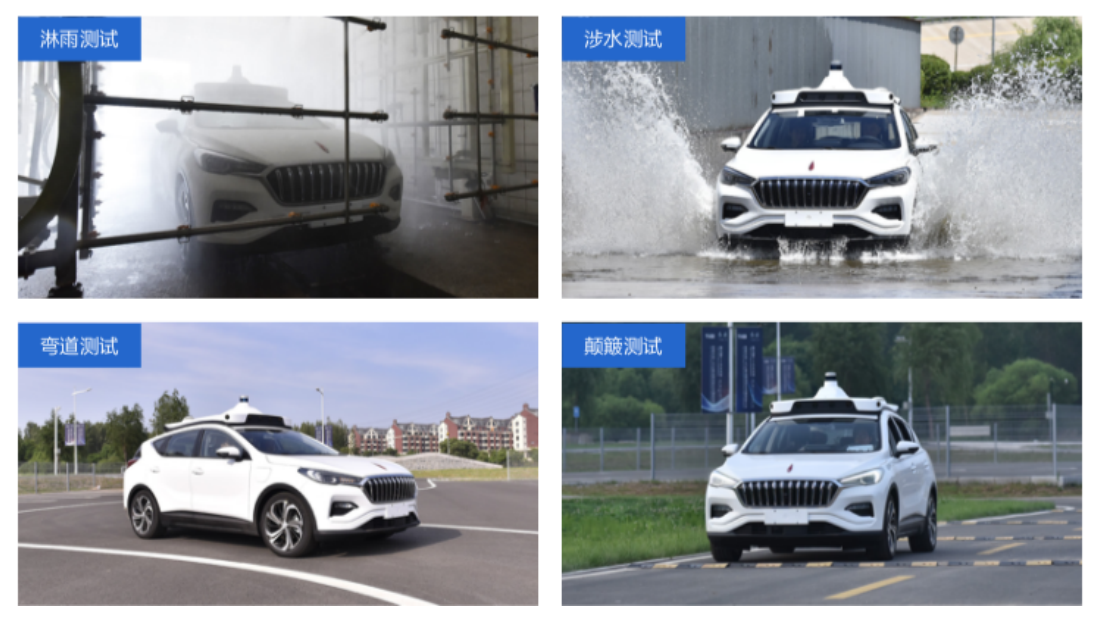 The second part of the standard requires that Robotaxis should be able to complete steering, braking, gear shifting, acceleration and other operations when fully loaded. It is also essential to conduct tests on wet and slippery roads in rainy weather and under low visibility conditions.
Since they will be driverless, there will be requirements for extreme and urgent traffic scenarios to improve the level of autonomous driving capabilities.
Sign up today for 5 free articles monthly!