How a Game of Role-Playing Murder Mystery Became a Huge Hit in China?
"A funeral has gathered six suspects and everyone has his or her own secrets. All of you had mysterious relationships with the deceased, so your job is to find out who invited you to the funeral and who is the murderer," says the game arranger in a spooky voice.
This scenario could not be more familiar to young urban Chinese.
Live Action Role Playing (LARP) games, or Jubensha (translated to "Script Murder") is a huge hit among younger generations. Players will be given character's backstories and dress up in costumes as they interact with other characters to solve a crime.
By collecting evidence from the crime scene and interrogating each other, players become Sherlock Holmes in just a few hours. If you are the "murderer" in the script, you can win the game only if no one suspects you and vote you out in the end. The game usually takes place in escape room-style venues designed according to the script. With prices running up to 300 yuan ($46) per person for 3 hours of fun, the game is usually played by groups of 5-8 people.
How LARP Brings You A "Third Life" Experience?
The murder mystery game is perfect for young people looking forward to releasing stress and getting away from the daily grind of life. "It felt like as I was cast to act in a movie," said a 22-year-old LARP game fan Wendy Pan.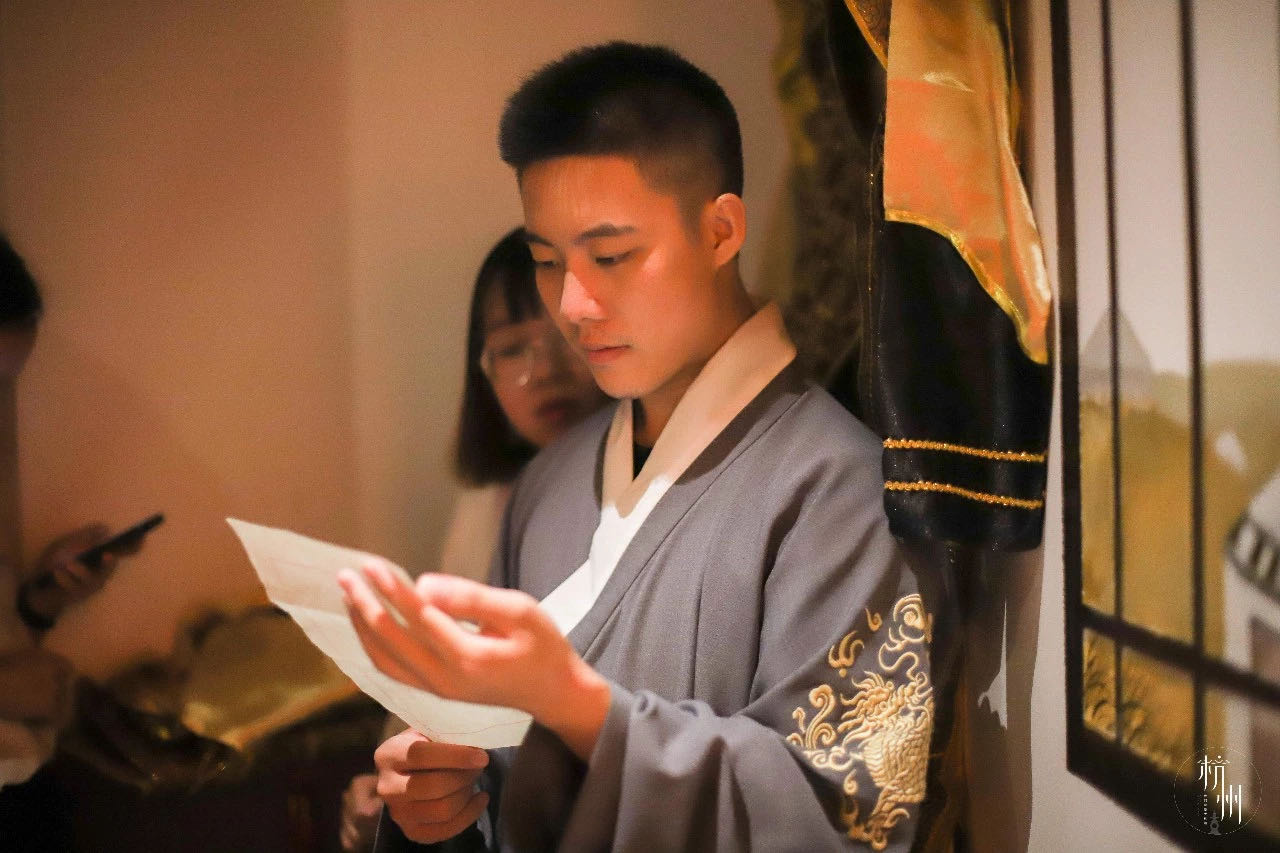 Aiming to provide players a "third life" experience and improve their understanding of life, NINES, a celebrity-clustered LARP studio, is one of the first LARP studios to set up shop in China.
NINES' founder Hu Ningfeng told Pandaily the importance of creating a "third life."
"The first life is the inevitable one that you are born with; the second life is the ideal one that you are dreaming of, while the third life helps you to view this world in God's perspective. Only when you are viewing this world in a third-person perspective, you can reflect on your first life and shape it into the ideal one," said Hu.
The murder mystery game is not just about fun but also a great way for social networking. Many players would come to the store to play with people they just met if they could not find enough people to form a group. "Destiny ties people together. Isn't that miraculous," said a player at NINES' store.
It's also worth mentioning that LARP became a bonding tool for many companies. Mr. Yuan from a marketing firm told People's Daily that when he first joined the firm, he could not even remember colleagues' names, but after his team had a bonding in LARP studio, he became good friends with many of them instantly. "I got to know everyone's personalities and became a good listener," said Mr. Yuan.
Why China's LARP Industry is Growing Rapidly?
The LARP industry has been growing rapidly in China. The number of live-action role-playing studios was 12,000 in 2019 and the number climbed to more than 30,000 in 2020, according to local media. The popular reality TV show "Who's the Murderer," in which a group of celebrities plays the LARP game, became a hit among young people.
As immersive games gain popularity, the LARP industry has expanded to various digital sectors. During the peak of the pandemic last year in February, the number of downloads for digital LARP game app Woshimi or Mr. Mystery was so high that it crashed the company's server. Per QuestMobile, in the iOS top free game list this year, Mr. Mystery made it to the top 3.
A sustainable LARP ecosystem has been formed in China with young entrepreneurs who have passions for immersive games, playwrights excited about writing the next suspense masterpiece, and fresh graduates flooding into the industry to turn their interests into careers. According to NINES' 2020 financial report, sales revenue surged by 37.6% in the post-pandemic season from April to June.
LARP's Origin in the West
Even though the LARP industry has been growing steadily in China, the role-playing murder mystery craze was initially from the West. Started with Cluedo and Jury Box, Western detective games were LARP's initial forms. In 1986, Mafia, also known as Werewolf (Langrensha), a social deduction game in which each player has secret identities and participants need to identify the killers among them, spread to China from Russia. It is not clear when the Werewolf craze spread to China, but this is definitely another hot pick among young Chinese.
In November 2016, Tencent video's reality show "Dinner Party Seduction" (Fanjudeyouhuo), in which celebrities play the game Werewolf on the dinner table, went viral online. That is when the table-top role-playing game became popular, paving the way for LARP games, which could then become even more popular as it requires participants to actively search for crime clues in a specially-designed venue.
With a strong performance at home, Hu is now planning to open his LARP studios overseas. "The Toronto and London programs are on the way and we made adjustments specifically for foreign players just in case they could not understand the scripts with Chinese historical elements. Also, we made consumer research globally and we got very positive results back," said Hu confidently.
LARP's Controversy in China
The LARP industry's rapid growth also incurred many problems as studios are sometimes steal each other's original scripts or create violent and erotic stories to attract customers.
"Original playwrights are very scarce in the industry, that's why I am working very hard to make sure my work's copyright is protected," said Liu Yahui, NINES' script playwright. "We got inspirations from our players and we are pioneers in the industry since creative content is everything."
The sector is relatively new in the country so it does not have legal regulations to protect budding studios.
"Sexuality, violence, and piracy are very common in the industry right now and these may be the hidden dangers if some unethical LARP studios are ruining this thriving industry for everyone," said Hu with a helpless gesture.
Sign up today for 5 free articles monthly!