Surrogacy Once Again Under Fire in China While Borderline Illegal Business Booms
Surrogacy has sparked an unprecedented uproar on the Internet in China in the past week.
A photo posted by Chinese actor Zhang Heng — actress Zheng Shuang's ex-boyfriend — ignited netizens' heated discussion about the long-speculated relationship between the two celebrities who broke up in 2019.
In the picture, Zhang stood in front of a villa, holding two kids. Along with the photo, he denied rumors of fraud and absconding to the U.S. and explained that he was staying in the States to protect the two young, innocent lives.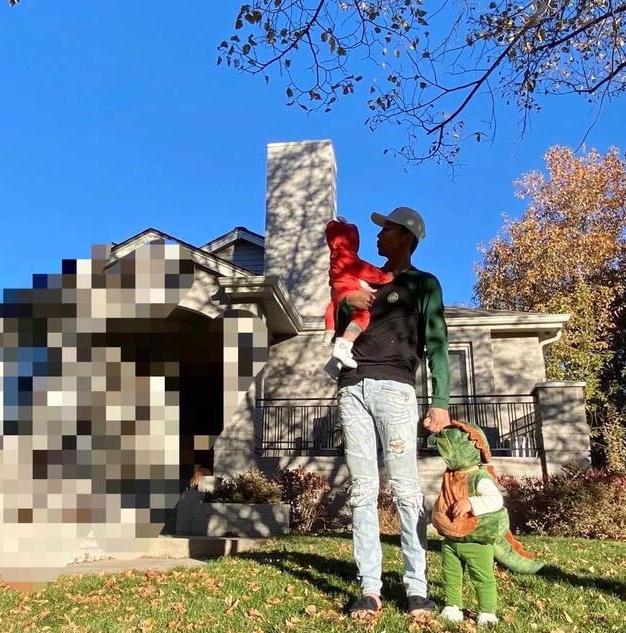 Paparazzi soon found out and exposed the birth certificates of the two babies, proving that Zheng and Zhang are the children's parents. But as an actress in her prime, Zheng is known for her tight schedule and non-stop public appearances. But never has she been captured pregnant.
All signs indicated that the couple resorted to surrogacy, which Chinese law expressly prohibits.
Later, a leaked audio recording of Zheng and her parents negotiating with Zhang's parents confirmed the rumor. Moreover, Zheng's parents proposed giving away the unborn children, asking both sides to move on from and forget about the children's existence. Zheng even complained about how annoying and impossible it was to abort the seven-month-old fetus inside the surrogate mother's body.
The surrogacy and abandonment scandal was exposed before the second trial of Zheng and her ex-partner's private lending dispute, where Zheng sued him for owing her 20 million yuan through taking loans out in her name. Neither Zhang nor Zheng appeared in court.
Some netizens surmised that Zhang deliberately exposed the scandal as leverage to pressure Zheng, switch the public opinion direction and gain sympathy. While Zheng later claimed that she abides by the laws in China and the U.S. The situation continues to top the trending list of social media platform Weibo. The online drama is generating serious consequences.
Luxury brand Prada announced to have terminated all of its cooperation with Zheng, only days after the actress announced to become their spokesperson. Twelve other brands also cut ties with her, including Chioture, Lola Rose, Aussie, etc. Fashion magazine Harper's Bazaar China even removed all relevant posts about Zheng.
The Huading Awards revoked two of Zheng's awards, the Audience's Favorite Actress in 2014 and the Best Actress in 2016. The bad reputation influenced the sales of her autography, The Book of Zheng Shuang, as her publisher New Star Press notified bookstores across the country to take down the books.
China Television Artist Association called Zheng "unethical", Central China Television (CCTV) commented that her deeds are "illegal and immoral", the Committee of Political and Legal Affairs of the CPC Central Committee pointed out that Zheng's choice of surrogacy and abandonment is stepping on the grey area of the law.
Altogether nine state media have condemned the actress, and National Radio and Television Administration announced to "cancel all opportunities for public appearance" of Zheng for being a "problematic artist with bad conduct."
But no matter how the drama of Zheng and Zhang ended, the sensitive subject of surrogacy has once again surfaced and entered the public discourse.
Chinese sharp-tongued fashion blogger Gogoboi soon wrote off the WeChat public account documenting the life of his mix-raced daughter Phoebe, who is suspected to be born through surrogacy.
Actress Xu Jinglei's name also started trending on Weibo because people dug out her opinion on egg freezing during an interview back in 2015. Neglecting why she went to the U.S. to freeze her eggs three times before turning 39, netizens labeled her as materializing women since she would resort to surrogacy once she made up her mind to have children.
Surrogacy has been controversial despite its illegitimacy in China. In the public opinion, most people consider surrogacy as commercializing women's wombs and objectifying females. Therefore, no matter what the jump-off points are, those who support or seek commercial surrogacy, including the LGBTQ+ community, infertile couples, etc., remain morally guilty in the eyes of many.
Zheng's scandal deepens such a popular view, creating the distorted picture that the rich can't bother conceiving or giving birth to a baby while indifferent towards keeping or abandoning the child.
Nevertheless, the mysterious yet profitable business is booming while on the verge of breaking the law.
Different types and qualities of egg donation and surrogacy, intermediary services are clearly marked with prices ranging from 150,000 yuan to 1.25 million yuan, Chinese financial media National Business Daily reported. Also, prices are tagged differently based on the success rate and risks involved in the surrogacy process.
It's also been revealed by people familiar with the matter that the profit margin varies from 30% to 60% for a single order of a surrogacy service. And for some countries, the cost of diagnosis and treatment for surrogate mothers is less than $50,000 (approximately 323,000 yuan). Hence, profits for intermediary agencies.
Although a grey area in the eyes of the law, the business of surrogacy still has more than 500 intermediary agencies, sending their customers in need overseas or transferring them to the domestic underground market.
Among them is a rather high-profile Nasdaq-listed company BlueCity Holdings.
SEE ALSO: BlueCity Shows Strong Growth in Q3 2020 Financial Results
The parent company of LGBT social media platform Blued has disclosed the data of its surrogacy business when it went public in July 2020.
In 2017, the company initiated the family planning services Bluedbaby, which achieved annual revenue of 9.21 million yuan in 2019, accounting for 1.2% of its total annual revenue that year. During the first quarter of 2020, the business' revenue reached 4.13 million yuan, accounting for about 2% of total revenue.
The official website of Bluedbaby shows that it provides reproduction assistance for people with reproductive disorders, homosexuals, HIV-infected people, and others with specified needs, including genetic screening, frozen sperm and eggs, and IVF. But coincidentally, the website was "upgrading" amid Zheng's surrogacy scandal.
Even if the watchdogs re-emphasized that surrogacy is illegal in China, there has been no substantial punishment for such an infringement.
For many of the intermediary agencies, surrogacy doesn't break China's criminal law. At most, the agency will be subject to administrative penalties and pay fines, causing little damage to the company.
Accessing such agencies is also surprisingly easy. As long as one types in keywords such as test-tube babies, surrogacy business is only one click away, hiding in the pop-up links.
"Organizing surrogacy doesn't constitute the crime of organizing the sale of human organs, because essentially the surrogate mother rents her uterus instead of selling it," commented Luo Xiang, a social media personality and professor of China University of Political Science and Law in one of his videos that went viral. "The current law does not specifically punish this behavior."
Sign up today for 5 free articles monthly!