OPPO Merges Art And Tech to Galvanize Artists
"Tracing the Sky", an artwork cooperated with OPPO, is due to kick off on July 14 in Manchester.
Premiering as a part of Distractions, a three-day summit presented by Manchester International Festival that debates the future of entertainment, Chinese artist Liu Jiayu's installation marks a milestone in the deepening of cooperation between the government of Manchester and Chinese artists.
"We began the journey around half a year ago, working with Jiayu's team to see to its delivery. Knowing augmented reality (AR) as a pivot of its artistic rendition, we used OPPO Reno to provide the necessary AR platform," said Elane Fu, an OPPO designer based in OPPO's London Design Center.
Liu, born in the Liaoning Province of China in 1990, is a media artist based in London and Beijing. Her works are often inspired by nature, exploring various perspectives held by people to observe nature. "Tracing the Sky" brings together in the same space two contrasting elements: the sky (air) and architecture (earth). Liu aims to combine art and technology in this installation to create a poetic way for visitors to observe and interact with their surrounding environment.
She used 3D scanning, projection mapping and mobile phones equipped with augmented reality software to allow the audience to interact with the projections. Visitors will find themselves immersed in a fluid environment of simulated clouds and skies that change in response to how they interact with the installation via smartphone technology. Sounds generated from these interactions will add another dimension to the experience.
"The artwork posed a very big challenge for me. I didn't want to just use the mobile phone as a device for interaction. I wanted to integrate the technical features of Reno into the artwork itself. So throughout the early stages of this piece, I had to constantly discuss things with my technical team to experiment and play around with new techniques and means to achieve better results," Liu explained.
OPPO provided technical and resource assistance for Liu's artwork this time, including its newest smartphone devices, OPPO Reno 10x Zoom Edition, Google ARCore certification and more. Visitors are able to interact with their surroundings by pointing their smartphones around using the camera. The phones double as a light source to create a vivid and dynamic scenery as if one is submerged under the sea.
OPPO has always encouraged artists to freely create and explore the possibilities of future living. To broaden its horizons in the field of art, the company has cooperated with the British Royal Academy of Arts and exhibited a wide array of artworks at Milan Design Week. And to galvanize young talents to express themselves through art, OPPO launched an innovative art project in May named "Reno-vators" in May. Over thousands of young art students across the world submitted their artworks online to compete for a chance to be featured in Manchester International Festival and pursue a internship at OPPO's Shenzhen headquarters.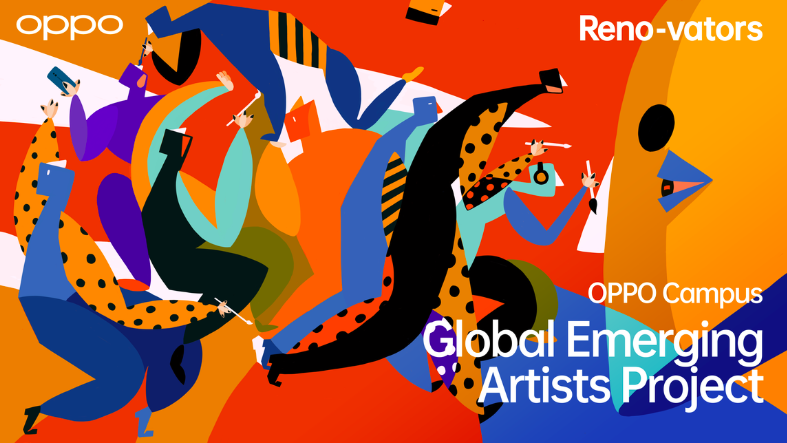 Technological innovation lie at the center of OPPO's art aesthetics. OPPO hopes to embrace the dawn of the 5G and IoT era by using cutting edge technologies such as 5G, AI, and AR to enhance beauty and aesthetics. The Chinese smartphone company is also exploring richer and more innovative ways 5G can be integrated into other applications. OPPO hopes to balance the value of technology and art to design a more comprehensive and personal tech experience.
"We are eager to join hands with superior art talents worldwide to explore the fusion of technology and art and create a future with a more intelligent and better life," said Fu.
Sign up today for 5 free articles monthly!