Luckin Coffee Denies Opening Branch in Thailand
Some web users posted pictures recently suggesting that Chinese beverage chain Luckin Coffee has opened branches in Thailand. In response, Luckin Coffee issued a statement on August 9, clarifying that such reports were not true. Regarding the counterfeit store seen in the pictures, Luckin Coffee said that they used a similar logo and name, causing serious harm to the Luckin Coffee brand. Therefore, the relevant departments of Luckin Coffee have adopted legal measures to defend their rights.
This is not the first time that Luckin Coffee has had to dispel rumors about copycat stores in Thailand. In January this year, Luckin Coffee released a video on social media platforms saying that some web users reported finding a Luckin Coffee store in Thailand. The store copied the design of Luckin, including the store decoration, logo design, coffee cup and handbag, except that the image of the deer in its logo had been flipped.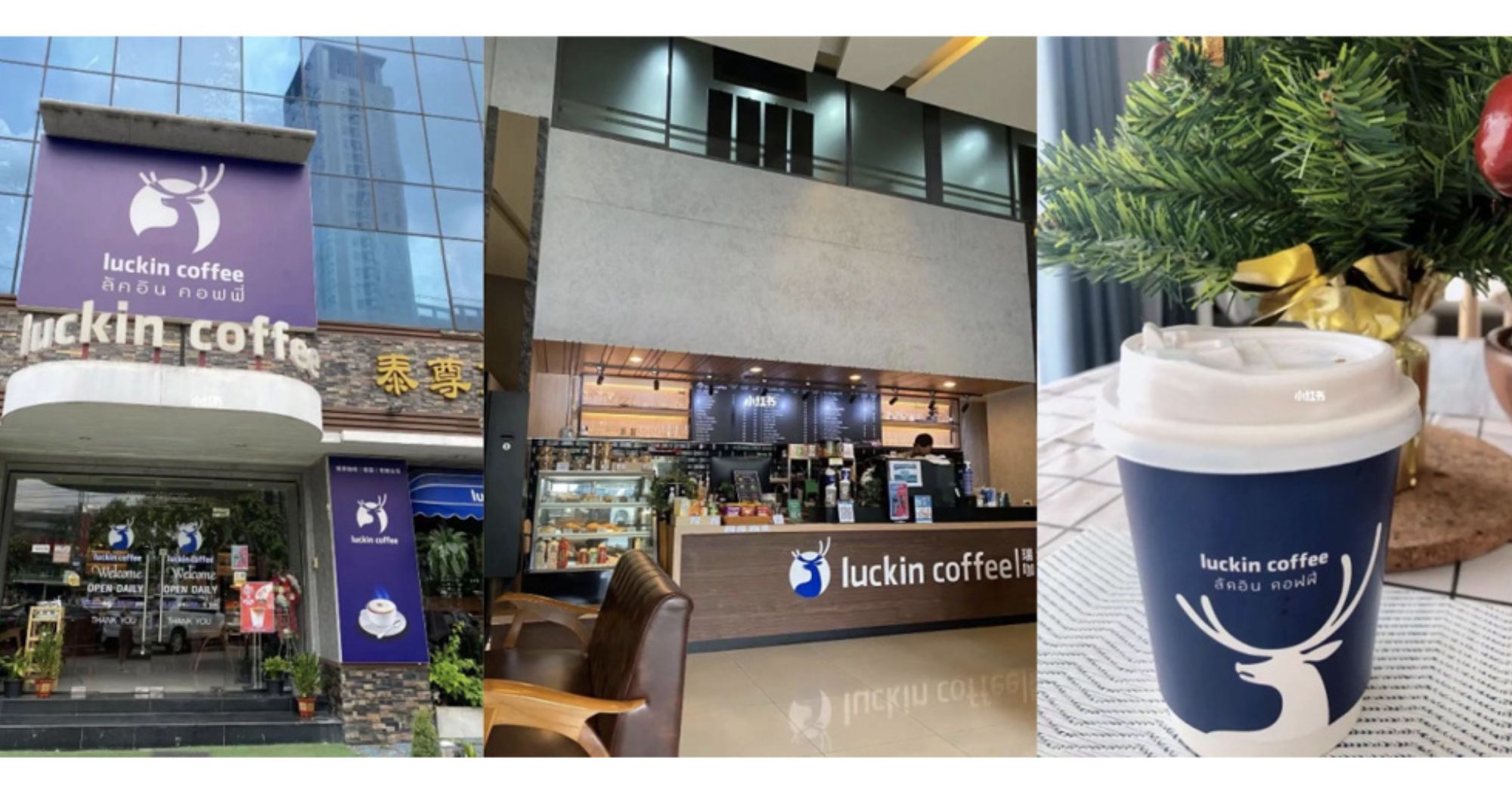 Luckin has not opened a store in Thailand, but its recent launch of new products and continued addition of new stores has indeed attracted market attention.
On the evening of August 8, Luckin Coffee announced its financial results for the second quarter of 2022. Benefiting from favorable factors such as successive launches of explosive products, rapid store expansion and a steady increase in the number of trading customers, Luckin Coffee reported total net revenue of 3.2987 billion yuan ($488.2 million) for the quarter, up 72.4% year-on-year.
SEE ALSO: Luckin Coffee's Q2 Net Revenue Up 72% YoY
As of Q2, Luckin Coffee had a total of 7,195 stores, of which 4,968 were self-operated stores and 2,227 were joint stores. In Q3, 615 new stores were added – an unusual feat given the effects of repeated COVID-19 outbreaks in China during recent months.
Despite the complex and challenging environment, Luckin is living up to the strengths of its brand, product development and store layout. Driven by the three pillars of people, product and place, Luckin continues to demonstrate strong momentum and is becoming the coffee brand of choice for an increasing number of young Chinese consumers. By the second quarter of 2022, the average monthly number of Luckin customers had increased to approximately 20.7 million.
Sign up today for 5 free articles monthly!