Lenovo Introduces a First-of-a-Kind Fold-Screen Computer and New AR Glasses
During the annual Transform 3.0 @Accelerate conference in Orlando, USA, Lenovo introduced to the public two new products: ThinkPad X1, world's first foldable-screen computer, and ThinkReality A6 smart glasses, part of company's efforts to create its own Internet of Things platform.
SEE ALSO: Lenovo's New Z6 Pro Flagship Launched Today Starting at $432
The computer is equipped with an OLED 2K foldable display produced by LG, an Intel processor and runs on Windows. According to Lenovo, Thinkpad X1 and its different working modes can be used in pretty much any everyday situation from reading news on the subway to responding to business emails or watching TV shows in bed. The gadget comes with a stylus and allows for the bottom part of its screen to be turned into a virtual keyboard, an actual wireless keyboard is also included in the package for those who prefer the crunchy sound of plastic buttons. Lenovo's new computer is expected to hit the shelves in 2020.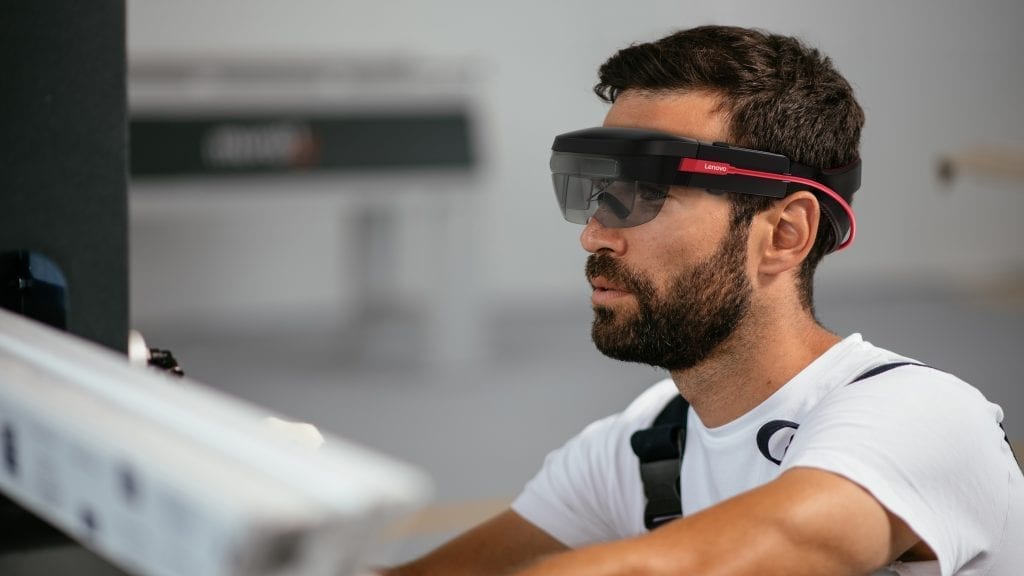 ThinkReality A6 comes as the first product of the new Lenovo sub-branch focused on AR/VR solutions for enterprises. Apart from the smart glasses, ThinkReality also refers to a software platform, which, according to Lenovo will "provide enterprises with the ability to create their own AR apps for situations like training or streamlining workflows in environments." The compact 380-gram device and the software combined allow users to "pin, interact and collaborate with 3D digital information in the real world". The product is a major step for Lenovo towards diversifying its PC business and creating an Internet of Things ecosystem. Some have already compared Lenovo's release to Microsoft's HoloLens, admitting, however, that the Chinese company took it a notch higher with its software platform.
Featured Image Source: Lenovo
Sign up today for 5 free articles monthly!