Great Wall Motor's WEY to Unveil Mocca DHT-PHEV Lidar Version on August 26
WEY, a subsidiary of Chinese automotive firm Great Wall Motor, announced on August 23 that it will debut the Mocca DHT-PHEV lidar version at the Chengdu Motor Show on August 26.
WEY released its Mocca DHT-PHEV vehicle models in March this year. The cars are positioned as medium-sized SUVs. Two models were launched, priced between 295,000 and 315,000 yuan ($42,973 – $45,886).
The body size of WEY's Mocca DHT-PHEV is 4875/1960/1690mm and its wheelbase is 2915mm. It is built on the firm's "L.E.M.O.N." platform and features a DHT plug-in hybrid power system (1.5t engine and 130kW front motor), which was independently developed by Great Wall Motor.
In terms of battery life, the Mocca DHT-PHEV 2WD long range version achieves WLTC 100 km, with electric fuel consumption as low as 5.55L, WLTC 204 km of electric range, and 1000+ km in combined range. It also supports fast charging of up to 60kW. Mocca DHT-PHEV's high-performance electric four-wheel drive system has a maximum power of 355kW and a maximum torque of 762Nm. It can accelerate from 0 to 100 km/h in 4.8 seconds.
Mocca DHT-PHEV is also equipped with the NOH intelligent assisted driving system, which integrates vehicle navigation, HD maps and the HWA high-speed advanced driving assistance system. It allows for travel scenarios such as corner overtaking, safety avoidance, tunnel passage, and access to highway ramps.
WEY's Mocca DHT-PHEV series vehicles come with a Qualcomm 8155 cockpit chip, and have four screens, such as the AR-HUD augmented reality head-up display, a 9.2-inch color LCD instrument, a 14.6-inch touch HD OLED panel screen and a nine-inch touch panel screen.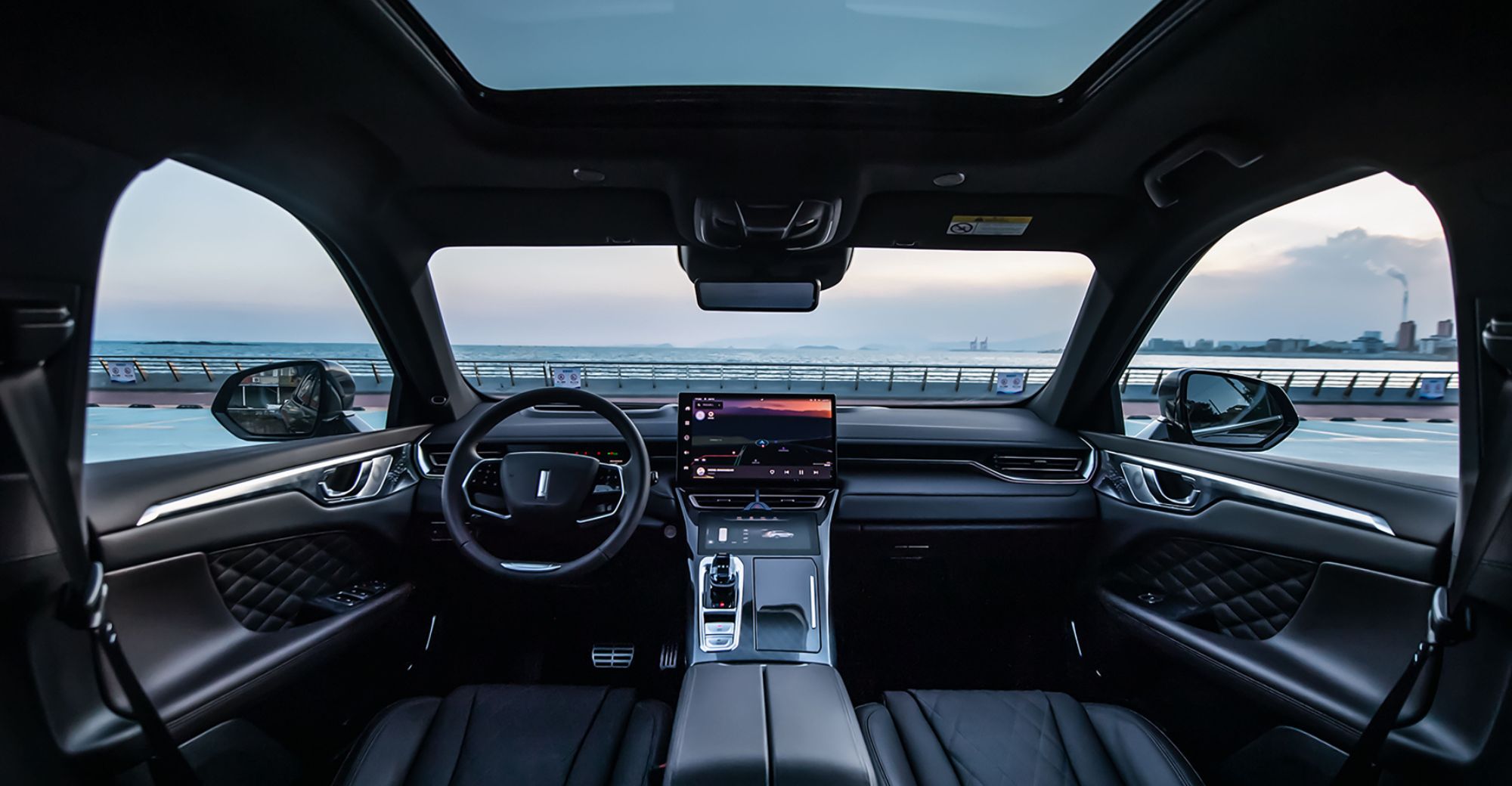 In the first half of this year, the Mocca DHT-PHEV was officially launched in Germany under the name "Coffee 01." This was the first WEY model to be launched overseas. On August 8, Great Wall Motor held a signing ceremony with Emil Frey Group. The two sides reached a strategic cooperation on the import and distribution of WEY and ORA EVs in the European market, and would jointly market two products, WEY's Mocca PHEV (Coffee 01) and the ORA Cat, which were the first batch of WEY models in the German market.
According to production and sales data, in July this year, Great Wall Motor sold 101,920 new vehicles, an increase of 11.32% year-on-year. Among them, overseas sales reached 14,710 units, an increase of 18.27% year-on-year.
Sign up today for 5 free articles monthly!