Education Ministry's Proposal to "Man Up" Boys Draws Severe Backlash
A fierce online debate over traditional gender norms broke out last weekend following China's Education Ministry's response to a proposal on preventing the "feminization" of male teenagers. The Education Ministry said on Jan. 28 that the country should recruit more and better gym class teachers to improve male students' "masculinity power."
The response came after Si Zefu, a national Political Consultative Conference's delegate, sounded the alarm over a supposed "masculinity crisis" in May 2020. In the proposal, he argued these days Chinese male teenagers are "soft, self-abased, and timid" and these "feminized" boys may be "a threat to the development and survival of our nation." Si further claimed the reason behind the loss of masculinity is that most of the kids were raised in a "feminine environment," in which their mothers and grandmothers bear major responsibilities taking care of the families.
News of the Ministry's statement spread like wildfire on Weibo, China's biggest microblogging platform. Many netizens felt astonished to see the country's education authority being openly sexist by enforcing stereotypical gender norms. By the time this article is published, the related hashtag on Weibo had reached about 1.5 billion page views.
Does Toxic Masculinity Enforce Gender Norm?
"Is anything feminine an insult? So 'women' is also a pejorative word," said a top comment on Weibo.
"I have a good idea: fathers can become the 'househusband' so that they will ensure children grow up to be masculine," read a satirical top comment, joking that most "masculine" men refuse to do the fair share of housework.
Even though many netizens strongly oppose the proposal, more conservative observers hold a different point of view. According to a Phoenix News Network's online survey (in Chinese) conducted on Jan. 29, 64.23% over 1 million respondents agreed that it is necessary to cultivate male teenagers' masculinity. More than half of the respondents (53.95%) also believed that the ministry's proposal is not sexist, while 53.49% of respondents agreed that gender nonconforming behavior in children needs to be corrected.
Some conservative commenters argue that whereas boys are supposed to be boisterous and daring, but many of them are sensitive and fragile. Well-known Chinese translator Lin Shaohua once wrote in a later widely-spread article that "A country lacking masculine power has no future."
However, with more women joining the workforce and entering into industries that used to be almost exclusively populated by men, society should no longer categorize men or women with such narrow stereotypical rhetorics. The old "toxic masculinity" teachings that "boys can't express emotion openly" and have to be "tough all the time" are obsolete and irrational.

Sociology researcher Xu Anqi has argued in her work that society is concerned with soft-spoken men and outspoken women because "certain scholars, as well as the general public, consider men to be a superior group who embody qualities such as wisdom, self-confidence, independence, and strong will, and who are entitled to dominant roles in academia, the workplace, and society at large."
"Little Fresh Meat" and What Diverse Gender Representations Could Bring Us?
"The first group of people we should correct are those feminine male celebrities," read a top comment on Weibo.
Slim male pop stars dancing on the stage with smokey eyeliners, bright lipstick, and glamorous jewelry can't be more familiar with Chinese netizens. "Little fresh meat" (xiaoxianrou), men with soft masculinity are often associated with k-pop stars and are becoming increasingly popular in Asian countries these days. However, it appears that in the ministry's minds, this is another cause to the "save our boys" slogan. To the point that according to the delegate in question, these well-groomed male celebrities are a source of the ongoing "masculinity crisis" since teenagers see them constantly in the spotlight.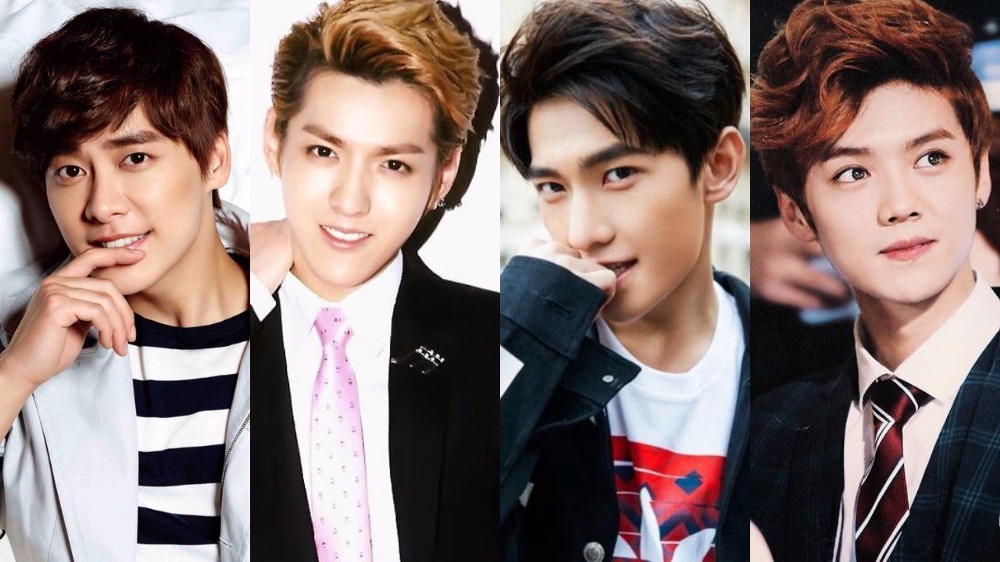 "The way they [K-pop stars] play with masculinity, what it means to be a beautiful man in a heterosexual or non-heterosexual way, it opens up possibilities for men on the street and eventually makes it more acceptable," said Joanna Elfving-Hwang from the University of Western Australia, who has done extensive research on beauty and image in Asian cultures.
According to CBNData, over 70 makeup and skincare brands in China selected male celebrities as spokespeople for their products in 2020. As more diverse male beauty ideals appear, beauty standards are also becoming more inclusive.
Nor is China is the only country where "soft masculinity" is getting traction. Johannesburg visual artist Lindiwe Mayisela recently published a series titled Boys Don't Cry, challenging the "social constructs of masculinity" and claiming that "Men are raised in such a way that they need to be strong, both physically and emotionally, to constantly keep up with appearances of masculinity, and this in turn puts them in a strange place of trying to fight off their deeper, truer selves."
Gender Education and Beyond
In the past few years, many Chinese education scholars launched several projects aimed at "saving boys." An elementary school in Wuhan recently set up a "male teachers workshop," in which "conversations between men" are regularly held to fight off "feminine influence." Meanwhile, a Shanghai high school has set up boys-only classes with subjects that are perceived to be manly, like martial arts, Chinese chess, and rock music.
An Hangzhou elementary school's principal told Pandaily classes composed of entirely one gender group are often held in school. "Classes like sex education are better conducted in this way to boost comprehensive understanding."
Liu Wenli, a professor of gender studies at Beijing Normal University, said in an interview responding to this issue that "The education system should cultivate children's good qualities and guide them to become decent human beings, but not overstating the gender differences between men and women. Many good qualities can be seen in both men and women."
Although the majority of the public agrees with the proposal, many educators oppose the ministry's approach. An Hangzhou elementary teacher who refused to reveal her name told Pandaily that "Education is all about teaching children to be a decent human being and I don't think the well-groomed male celebrity will influence children psychologically." According to her, while the so-called "masculine man" and its nemesis, the "little fresh meat", both are concepts related to appearances, educators should teach children to have good qualities internally.
SEE ALSO: Reversing Beauty Ideals: Men's Grooming Market Thrives in China
Ultimately, the long-standing "masculinity crisis" may just come down to exaggerating the opposing temperaments of men and women. As sociologist Raewyn Connell argued, these rigid images of gender roles are merely social constructions that are reinforced through repetition.
Masculinity never needs to be "saved". What needs to be ended is the country's intolerant gender norms.
Sign up today for 5 free articles monthly!