Daka China Global Communication Event Kicks Off in Zhejiang, Starting a Journey of Discovering the Beauty of China
On the morning of November 20, the "Daka China" Global Communication Event was officially declared open in Wenzhou, Zhejiang Province. More than 40 global social media influencers and leading communication experts from 20 countries were present at the opening ceremony.
The theme "Daka" is actually a very popular term in today's social media environment, which means traveling to famous scenic spots or eating some delicious food and later sharing them online. The "Daka China" event primarily focuses on the beauty of China's ecology, culture and folklore, and harmony, aiming to invite more people around the world to experience the authentic Chinese culture and to share their travel experiences using social media and other new media techniques.
An important part of the opening ceremony is the global release of 44 popular scenic spots showing Zhejiang's culture and folklore as well as the beauty of China. A batch of popular attractions with a strong Zhejiang vibe and local characteristics such as Siming Mountain, Nanxi River, Yu village, Old Bund, Nanxun Ancient Town, Shaoxing Rice Wine, is presented in front of the global audience at the opening ceremony.
In the follow-up month, all influencers who have participated in this event will attend a one-month media tour of recording the natural beauty and beautiful cultural legacies of Zhejiang. They are encouraged to use short videos, live-streaming, and other new media techniques to make exciting and interesting contents that can provide the global audience with popular tastes and insightful observations, according to the event organizers.
It is worth mentioning that influencers from South Africa, Ghana, Argentina, Russia, and other countries have also participated in this opening ceremony. Many of them have lived in China for many years, and China has become their "second hometown". 
Dimitry Doronin, a Russian social media influencer who loves the rustic lifestyle of China's countryside shared details of his life in Lishui, Zhejiang, hoping to pass on the rustic lifestyle, traditional human cultures, and skills so that everyone can rediscover the beauty of traditional customs.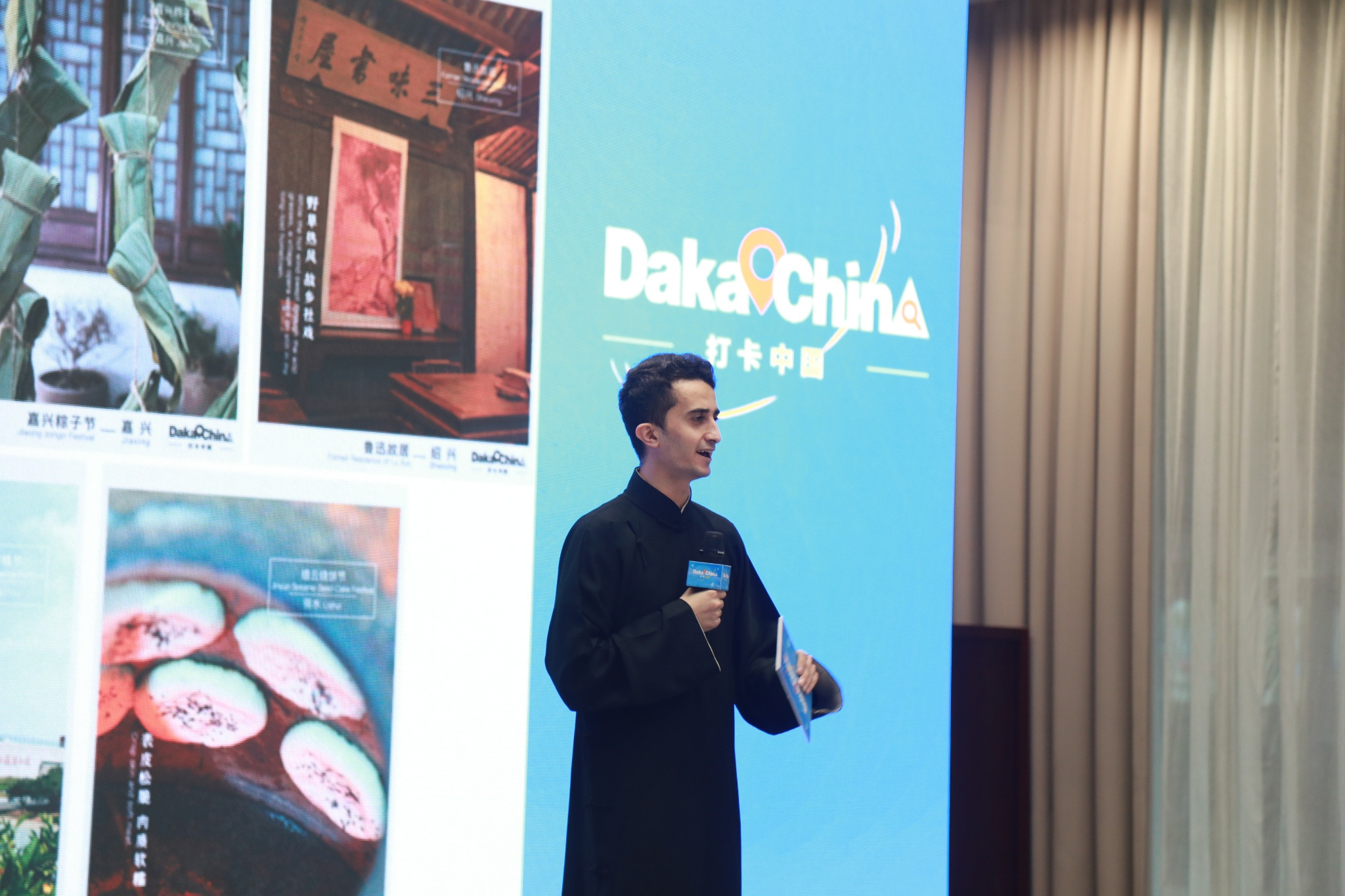 Musab Al Rudaisat, a Ph.D. student of Zhejiang University from Jordan, who loves Chinese crosstalk, described the beauty of Zhejiang from his personal viewpoint.
Jerry Kowal, a well-known American blogger who was unable to be present due to the pandemic, interacted with the audience in a remote Q&A session, and indicated that he hopes to visit Zhejiang in the near future.
After the opening ceremony, influencers and other guests participating in this event will visit the 11 prefecture cities of Zhejiang Province to record the beauty of Zhejiang and China through all-media powered means of communication and to share their travel experiences to the global audience with their high-quality contents. 
The article is originally published by In Zhejiang.
Sign up today for 5 free articles monthly!