China VC Weekly: HeyTea's Rumored RMB 16B Valuation and Big Week for Enterprise Service Providers
Last week ended up quite fruitful for several Chinese enterprise service providers. AI, Big Data, Telematics and Logistics services caught investors' attention and raised significant funds, hinting at a bright future for such services in the digitizing world. Another winner of the week could be HeyTea, mega-popular Chinese cheese-tea brand has likely raised new capitals at a mind-boggling valuation.
HeyTea rumored to have raised new funds at a 16 billion yuan valuation
Cheese tea chain HeyTea is rumored to have completed a new round of financing led by Hillhouse Capital and Coatue with its post-investment valuation possibly exceeding 16 billion yuan. The company declined to comment.
Last summer, the company raised funds from Tencent and Sequoia Capital at a valuation of 9 billion yuan. If the rumors of the current financing round prove to be true, HeyTea's valuation will nearly double.
According to official operating data, the company opened 390 stores in 43 cities in 2019, compared with 163 in 2018. At the same time, the HeyTea app added 15.82 million users throughout the year, with the total number of users reaching 21.5 million.
READ MORE: Cheese Tea Brand HeyTea Rumored to Have Raised New Funds at a Valuation of RMB 16B
About HeyTea
HeyTea is a Guangdong-headquartered cheese tea chain. The company heavily relies on O2O, operating an app and mini-programs allowing users to place orders online. Unlike other milk (cheese) tea stores, HeyTea provides a welcoming lounge space for their customers, and resembles an opulent coffee shop.
Logistics services company Weijie Chengpei bags 100 million-yuan in series B+ round

Logistics services provider Weijie Chengpei announced the completion of a 100 million-yuan series B+ investment round led by China Resources, the existing shareholder Falcon Capital continued to follow. Weijie Chengpei completed its Pre-A, A, and B financing rounds in December 2015, December 2016, and June 2018 respectively, with investors including Innovation Workshop, SAIF Capital, and Deyi Capital.
Weijie Chengpei plans to use the newly raised funds for the expansion and improvement of its national warehouse distribution network and the upgrade of its intelligent operation platform.
About Weijie Chengpei
Weijie Chengpei is a logistics services company that currently serves more than 400 enterprise-level customers, including Suning, JD.com, Alibaba, Budweiser, Yihai Kerry, Xiabu Xiabu, Xibei Noodle Village, Aunt Qian, Heli Supermarket, Yipinsheng Fresh, Hema fresh raw, Ding Dong shopping, Xia Shang Group, Ajisen Ramen, Starbucks, Macintosh, etc.
Pioneer of Chinese Telematics, Pateo, raises an undisclosed strategic investment from Dongfeng Motor Corporation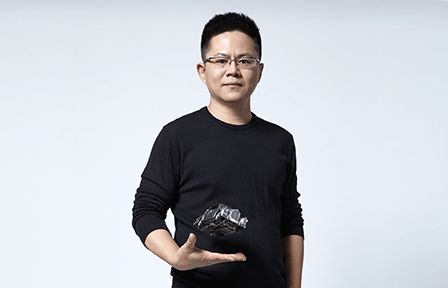 Chinese Telematics startup Pateo announced that it has obtained strategic investment from Dongfeng Motor Corporation, one of China's largest auto-makers. The financing amount has not been disclosed for the time being.
Dongfeng has been expanding its business and moving into the smart mobility space. Pateo has cooperated with Dongfeng Group for many years, including on the Dongfeng Fengshen WindLink3.0 Baidu DuerOS-based artificial intelligent in-vehicle system. Pateo and Dongfeng plan to deepen their cooperation following the investment.
About Pateo
Established in October 2009 and headquartered in Shanghai, Pateo is credited with being a pioneer of China's Telematics industry. It is mainly engaged in the R&D and manufacturing of intelligent vehicle information service systems.
Temasek and Tencent pour $300 million into AI firm MinigLamp Technology

Chinese AI and Big Data firm MinigLamp Technology has completed a $300 million Series E round led by Tamasek and Tencent. The company will use the funds to increase investment in R&D, commercialize the accumulated industry knowledge and create a PaaS platform. It also hopes to increase its market share in all business areas in which it is involved. 
MinigLamp Technology will deepen its cooperation with Temasek and the Tencent-backed Kuaishou in international market expansion and marketing intelligence following the investment.
About MinigLamp Technology
MinigLamp Technology Group is an AI and big data company, established in 2006. Initially, it operated an engine analyzing Internet advertising data and later evolved into an online intelligent marketing business. 
Sign up today for 5 free articles monthly!