China made a 35 billion-dollar deal with Airbus
This Tuesday(March 26), China Aviation Supplies Holding Company announced its 35 billion-dollar deal with Airbus. Signed during President Xi Jinping's visit to France, the order covers 290 planes from the A320 family and 10 from the A350 line.
SEE ALSO: Boeing Share Declined after Tragic Ethiopian Plane Crash
Last time China ordered a massive shipment of planes from a foreign company was with Boeing, and occurred during U.S. President Donald Trump's visit to China in 2017. The deal also covers 300 planes, which is worth a total of 37 billion dollars.

On March 10th, the Boeing 737 max-8 model that operated the Ethiopian Airlines flight crashed, killing all 157 people on board. Considering that the model has since been involved in a second deadly crash after less than five months, China has reacted quickly on March 11, with the decision to ground the Boeing 737 max model due to safety concerns. Ethiopian Airlines and Indonesian Airlines also grounded the 737 max aircraft on the same day, followed by airlines in Mexico, Mongolia, Korea, Singapore, and Dubai.

U.S. President Donald Trump issued an emergency order on March 13, grounding the 737 max aircraft carrier worldwide after an agreement between the United States Federal Aviation Administration (FAA) and Boeing.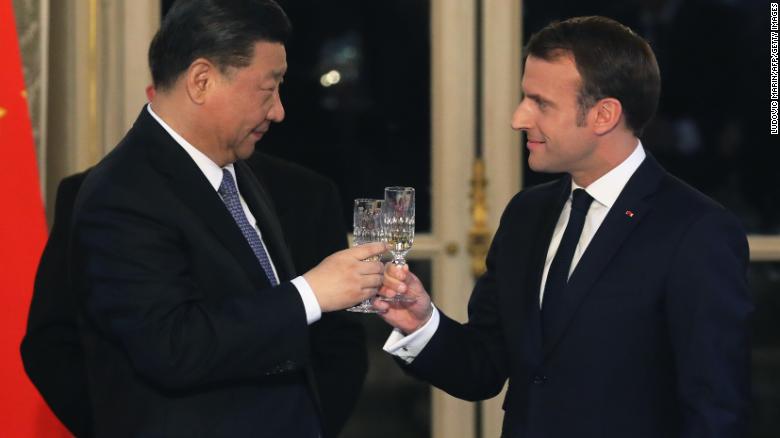 While Boeing continues to struggle with the 737 max crises, Airbus thrives. "The conclusion of a big (aviation) contract… is an important step forward and an excellent signal in the current context,"French President Emmanuel Macron said, welcoming the multi-billion deal between Airbus and China Aviation Supplies,

"We are honored to support the growth of China's civil aviation with our leading aircraft families. " said Guillaume Faury, who is due to become Airbus's new chief executive in April. "Our expanding footprint in China demonstrates our lasting confidence in the Chinese market and our long-term commitment to China and our partners."
Featured Image Source: Airbus
Sign up today for 5 free articles monthly!