Baidu Apollo's L4 Autonomous Vehicles Reach 15.5 Million Miles
On Tuesday, Baidu's second Apollo Day event was held in Apollo Park in Beijing. The event featured a live broadcast of the company's technical strength in its unmanned fleet of vehicles and their ability to cope with complex road conditions in China. Moreover, highlights such as Apollo Go's order quantity and site density were unveiled.
Wang Yunpeng, Vice President of Baidu and general manager of the autonomous driving department, first shared the milestone of the company's autonomous vehicle division. Baidu Apollo's L4 autonomous vehicles have driven over 25 million kms (15.5 million miles) to date and their unmanned tests have expanded from Shougang Park to the road of Yizhuang's core area. Further, the company has added autonomous driving toll service for the public for daily travel needs.
Xu Baoqiang, an executive in charge of Baidu's autonomous driving operations, made a call to the unmanned fleet that was undergoing a daily test. In the video, viewers could see that one of the unmanned vehicles passed through an intersection with the most complex traffic environment, navigating through pedestrians and vehicles alike in the Yizhuang district of Beijing.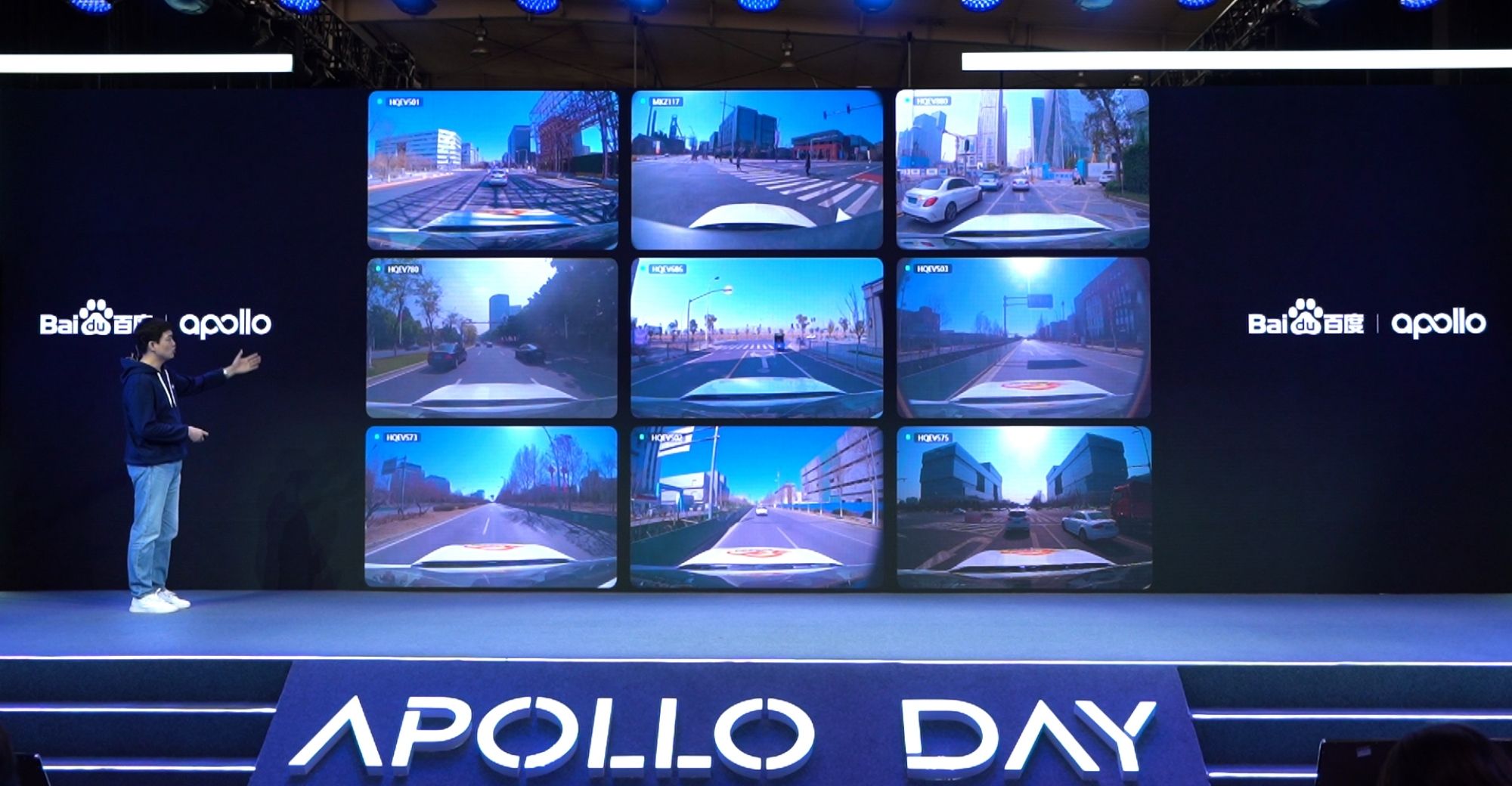 Xu Baoqiang clarified that the driverless test data from Yizhuang in Beijing and Sunnyvale in California indicate that the traffic density in Beijing is about 15 times higher than in CA. As a result, it will be more difficult for autonomous driving to be applied at scale in China.
The Apollo Go robotaxi is also accelerating its commercial operation progress. Wei Dong, vice president of Baidu Intelligent Driving Business Group and Chief Safety Operation Officer of Baidu, said that the number of vehicles, sites and orders all increased by more than 50% during the six previous months of unmanned testing in Yizhuang. One robotaxi is able to finish 28 trips per day at their peak.
SEE ALSO: Baidu to Support BYD's Smart Driving Business
In Q4 2021, 213,000 trips were provided by Baidu's Apollo Go robotaxi service, nearly double that from the previous month. More than 300,000 orders were placed in the third and fourth quarters last year and this year's figure's are growing at a substantial pace. Up to now, Apollo Go has started its commercial operations in Beijing, Chongqing and Yangquan. Beijing residents can now pay for robotaxis using e-CNY, China's digital currency.
Sign up today for 5 free articles monthly!