Xiaomi CEO Lei Jun Unveils MIX Fold 2, Redmi K50 Extreme Edition and Other Products
During the "Xiaomi Lei Jun: 2022 Annual Speech" held on the evening of August 11, in addition to sharing some personal insights and stories, Lei Jun, founder, CEO and Chairman of Xiaomi, also introduced the company's new foldable phone, the Xiaomi MIX Fold 2, Redmi K50 Extreme Edition, and other new products.
In his speech, Lei Jun mentioned that Xiaomi had invested 13.2 billion yuan ($1.96 billion) in R&D in 2021, and is expected to invest another 17 billion yuan in 2022. Lei said that in the next 5 years (2022-2026), Xiaomi's R&D expenses will exceed 100 billion yuan.
It is worth mentioning that Lei Jun said at the press conference at the end of last year that Xiaomi's five-year R&D plan two years ago was to invest 50 billion yuan. But in fact, in the past two years, Xiaomi has invested more than 22 billion yuan, and has hired more than 16,000 engineers. Xiaomi will further update its R&D plan and increase its investment to 100 billion yuan over the next five years.
After Lei Jun's annual speech in 2022, Xiaomi's second flagship foldable phone, the Xiaomi MIX Fold 2, was officially released, with a price range starting at 8,999 yuan. The new products opened for pre-sale at 9:00 pm on August 11, and will be officially launched at 10:00 on August 16.
Configurations
Xiaomi MIX Fold 2
Dimensions and weight
Length: 161.6mm Width: 73.9mm (folded), 144.7mm (opened) Thickness: 11.2mm (folded), 5.4mm (opened) Weight: 262 grams
Display
External display: 6.55 inches, AMOLED, 2520×1080 pixels, 120Hz, HDR10+, 1400nit (peak), 21:9 ratio, Dolby Vision;
Inner display: 8.02 inches, 2K, Eco² OLED, 2160×1914 pixels, 120Hz, HDR10+, 1300nit (peak)
Processor
Qualcomm Snapdragon 8+ Gen 1
Memory
12GB+256GB, 12GB+512GB, 12GB+1TB
Software
MIUI Fold 13
Connectivity
Wi-Fi 6, 802.11 a/b/g/n, Bluetooth 5.2, GPS, NFC
Camera
Rear cameras: Sony's IMX766 50MP (f/1.8) + 8MP (f/2.6) + 13MP (f/2.4)
Front camera: 20MP
Color
Black, Gold
Price
RMB 8,999 – 11,999 ($1,335 – $1,781)
Battery
4500 mAh, fast charging 65W
Additional features
Dual SIM slot, 5G, in-display fingerprint sensor
Lei Jun also introduced the company's newest high-end devices will be bundled with the company's high-end earbuds, the Xiaomi Buds 4 Pro. The new buds launched this time have added independent computing power for the headphones themselves and an independent spatial audio function. The earbuds are priced at 999 yuan and are available in black and gold.
The Xiaomi Buds 4 Pro earphones are equipped with Xiaomi's customized 11mm dual-magnetic ultra-dynamic unit and have a strong low frequency and ultra-low distortion. In terms of sound quality, the Xiaomi Buds 4 Pro support the LHDC 4.0 ultra-clear transmission protocol and have obtained the Hi-Res Audio Wireless certification.
In terms of noise reduction depth, the Xiaomi Buds 4 Pro can go as far as 48dB. The new buds also have a battery life of 9 hours and a comprehensive battery life of 38 hours.
Xiaomi Watch S1 Pro
The Xiaomi Watch S1 Pro is adopting a sapphire glass mirror and stainless steel body design. Users can choose straps made of leather, fluorine rubber, and stainless steel. This product starts at 1499 yuan.
The smart watch is equipped with a 1.47-inch narrow frame large screen, 480×480 resolution, and has 100+ customized faces. It supports heart rate, sleep quality, and stress monitoring.
The watch supports 100+ sports modes, and uses a 12nm advanced process chip, with a typical battery life of up to 14 days.
Lei Jun then launched the Xiaomi Pad 5 Pro 12.4-inch series, priced from 2799 yuan. This tablet is equipped with a Snapdragon 870 processor, graphite sheet heat dissipation, LPDDR5 memory and UFS3.1 flash memory. It has a 2.5K resolution LCD screen with a 120Hz refresh rate and 500nit brightness rate, and supports P3 color space. The product also holds the HDR10 and Dolby Vision certifications.
In addition, the tablet has a front 20MP lens, a rear 50MP main camera and a 2MP depth camera. It is equipped with a 10000mAh battery and supports 67W fast charging (which can fully charge the device in 68 minutes). It comes with a keyboard-style double-sided protective case and a Xiaomi stylus pen. Supporting USB 3.2 Gen 1, the product provides 3 color options including black, silver, and green while measuring 6.66mm thick, weighing 620g, and is equipped with the MIUI 13 For Tablets system.
Redmi K50 Extreme Edition
Lei Jun also brought out the Redmi K50 Extreme Edition, with a new look. The new model is equipped with an exclusively customized 1.5K screen, which supports 446PPi, high-frequency PWM dimming. The display also passed the SGS low visual fatigue certification, and the screen power consumption performance is almost the same as that of a 1080P display.
The Redmi K50 Extreme Edition also launched the Mercedes-AMG F1 Team Championship Edition, with a special colorway for its users. This option uses typical colors and track elements of the Mercedes-AMG F1 Team. This special edition offers 12GB+512GB and is priced at 4199 yuan.
Configurations
Redmi K50 Extreme Edition
Dimensions and weight
163.1 x 75.9 x 8.6 mm, 202 grams
Display
6.67 inches, OLED, 1.5K, 2712*1220 resolution, 446 ppi, 120Hz refresh rate, HDR10+
Processor
Qualcomm Snapdragon 8+ Gen 1
Memory
8GB+128GB, 8GB+256GB, 12GB+256GB, 12GB+512GB
Software
MIUI 13 based on Android 12
Connectivity
Wi-Fi 6, 802.11 a/b/g/n, Bluetooth 5.2, GPS, NFC
Camera
Rear cameras: S5KHM6 100MP (f/1.6) + 8MP + 2MP
Front camera: Sony's IMX596 20MP
Color
Black, Blue, Sliver, and Championship Edition
Price
RMB 2999 – 3999 ($445 – $593)
Battery
5000 mAh, 120W fast charging
Additional features
Xiaomi's P1 charging chip
Mijia Smart Home Products
At this conference, the Mijia Smart Range Hood P1 and Mijia Partition Washing and Drying Machine were also launched.
The Mijia Smart Range Hood P1 can effectively remove smoke at source and is equipped with a flattened air suction vent with a wind speed of up to 13m/s. The new hood helps quickly remove fumes from cooking while not needing disassembly for cleaning purposes. It supports air gestures, and can be controlled with the Mijia App. The product also supports real-time monitoring of cooking oil fumes' PM2.5.
The Mijia Partition Washing and Drying Machine is priced at 5999 yuan, and has a discount price of 4999 yuan for now. It adopts the integrated design of the upper and lower double cylinders, the upper part is 5kg for washing, and the lower part is 10kg for washing + 7kg for drying and can automatically sense the weight of clothes. On the basis of laundry detergent and softener, a third special agent can be added to clean undergarments, baby clothes and other special clothes.
Xiaomi's Vehicle Manufacturing Business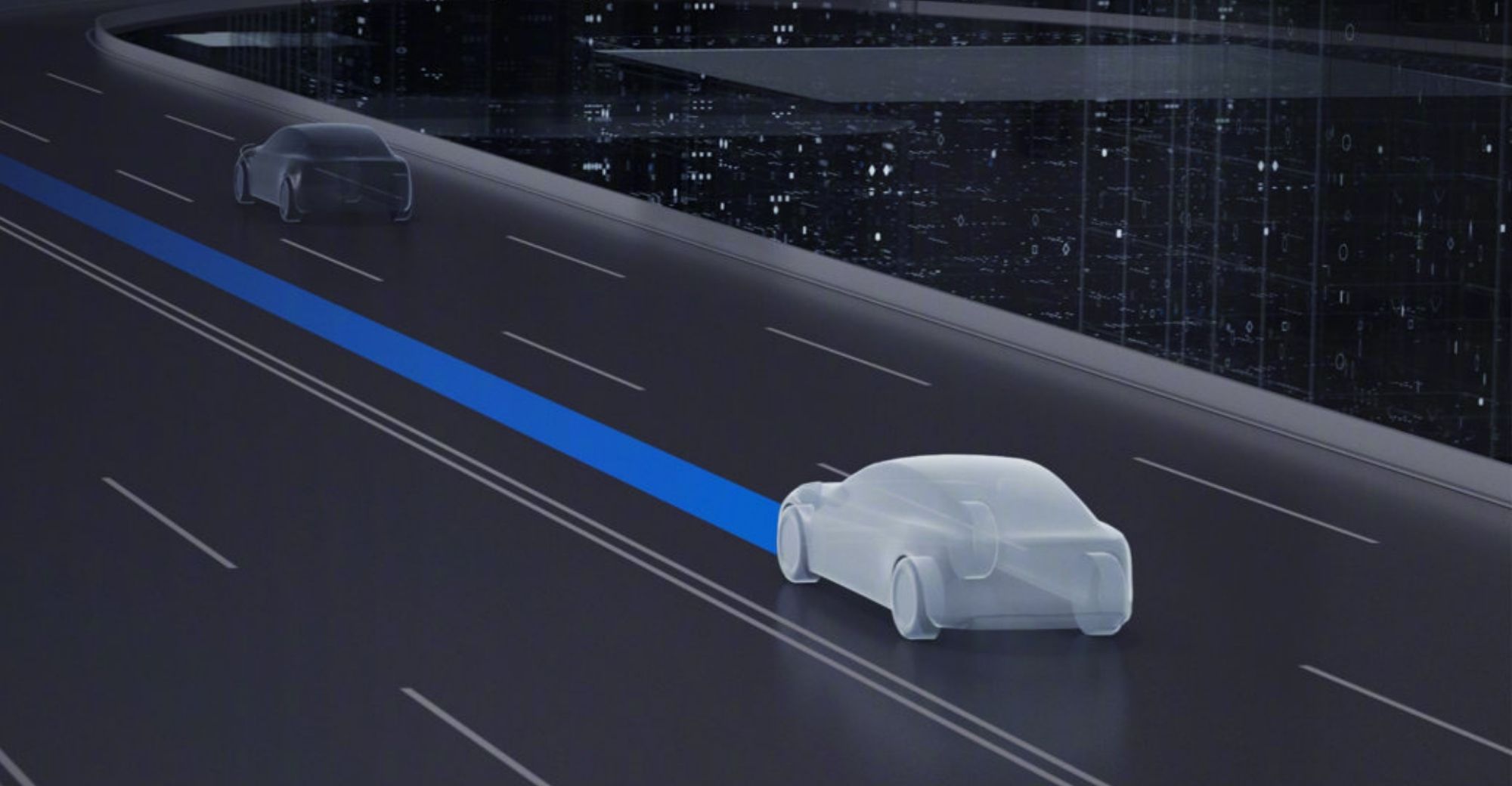 The audience was also given an update on the progress of the company's vehicle manufacturing business, saying that it was coming along well. Xiaomi chose autonomous driving as a key point and adopted a full-stack self-developed algorithm. It invested nearly 3.3 billion yuan in the field of autonomous driving in the first phase, and has established a R&D team of more than 500 staff. At the same time, through mergers and acquisitions and investment in various enterprises, the company is promoting the medium and long-term industrial layout in the field of autonomous driving.
Xiaomi's self-driving technology has now entered the testing phase. In the first phase, 140 test vehicles are planned, which will be successively tested across China. Its goal is to become a leading car company by 2024.
This is also the latest progress since Xiaomi officially announced its "vehicle manufacturing business" on March 30 last year. Lei Jun said that regarding the vehicle manufacturing business, Xiaomi will not refute rumors about its business and will report about the business to the public at a suitable time later on.
SEE ALSO: Xiaomi Auto Signs Contract to Build Factory in Yizhuang, Beijing in Two Phases
CyberOne
Finally, Lei Jun unveiled CyberOne, Xiaomi's first full-scale humanoid simulation robot, and shared the company's latest progress in intelligent robot exploration.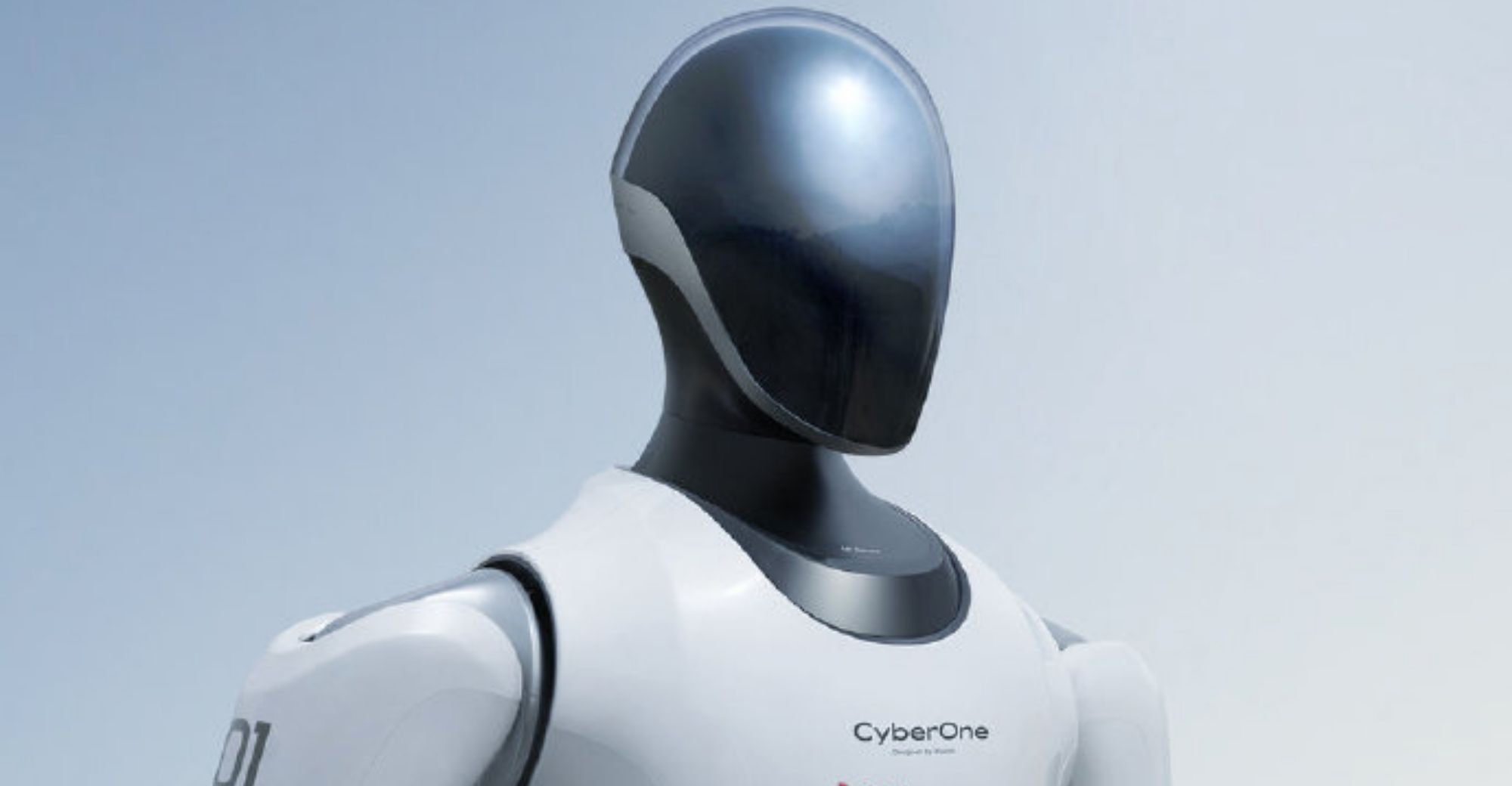 CyberOne stands 177cm tall and weighs 52kg. Its nickname is "Tie Da" and uses a variety of technologies to perceive 45 human semantic emotions and distinguish 85 environmental semantics; it is equipped with Xiaomi's self-developed whole-body control algorithm, which can coordinate the movement of 21 joints. The robot is also equipped with Mi Sense visual space system, which can reconstruct a 3D Real world. Having 5 kinds of joint drives, the robot has a peak torque of 300 Nm.
Lei Jun said that the intelligence and mechanical capabilities of the CyberOne were all developed by Xiaomi Robotics Lab and that there has been a myriad of software, hardware and algorithm development efforts behind this.
Humanoid robots are considered to be the most technologically integrated and difficult challenges in the field of intelligent machines, and Xiaomi is still in the initial stage as CyberOne is learning new skills every day. Lei Jun believes that intelligent robots will soon enter people's every day lives in the near future.
Sign up today for 5 free articles monthly!