TOP 10 Chinese Smartphone Companies Going Global in 2020
Technology industries experienced great reshuffling in 2020 as the pandemic crippled the global economy. While players come and go in the fast-paced and ever-changing smartphone industry, these 10 Chinese smartphone companies, young and evergreen, stood out with great results amid crisis and uncertainties.
We have compiled a list of the top 10 Chinese smartphone companies that have gained significant influence and created value overseas. From 5G to new phone launches and innovative gears, these businesses have impressed with their solid technologies and growing global presence.
(Please note that the 10 smartphone companies are listed in alphabetical order.)
Honor
Honor was founded in 2013 by Huawei as an attempt to enter the low-mid range smartphone market, which had been taken over by Xiaomi. Its cost-effective smartphone lines mainly target young people, and with more than 70 million annual smartphone shipments, Honor is both a popular brand within China and on the global market, where it competes with Xiaomi, Oppo and vivo. Honor's business accounted for 26% of both Huawei's 55.8 million total smartphone shipments in the second quarter this year and 34.2 million in the third quarter.
However, the recent US bans, generating a supply shortage for Huawei, forced Honor's parent company to sell it out in November so as to free it from punitive measures and mitigate Huawei's own chipset shortages.
Huawei's CEO Zhengfei Ren encouraged Honor to become the most competitive rival of the business he leads, and connect with other advanced tech enterprises around the world to thrive independently.
Huawei
2020 has been a bumpy year for Huawei as US accusations ramped up hostility against the Chinese tech giant in the West. The US imposed strict sanctions in September, banning companies that use American technology to supply semiconductors to Huawei.
Although Huawei stockpiled inventories from Taiwan Semiconductor Manufacturing Co (TSMC), which supplied for the company's Kirin 9000 chipsets, the tech giant still faced serious challenges which have jeopardized its shipment capacities. Grappling with antagonism and supply shortages, Huawei sold out its budget Honor brand in November.
In addition, following US sanctions and ungrounded accusations about Huawei's ties with the Chinese government and its endangerment of national security, several countries such as UK and Brazil have banned installations of Huawei 5G equipment.
And yet Huawei has put up a good fight, bagging victories in sales and innovations. During the pandemic, the company overtook Samsung to become the world's biggest smartphone seller, while its premium flagship Huawei Mate 40 series smartphones debuted in October. The lineup comes with a Kirin 9000 processor, which Richard Yu, CEO of Huawei's Customer Business, claimed to be the most powerful 5nm 5G processor in the world.
Huawei's Harmony OS beta became available to users and developers in December after Google stopped supporting the business, no longer sending updates to Huawei smartphones.
Lenovo
Chinese tech company Lenovo, best known for its computers, launched its high-end gaming line Legion Pro in July this year and its Lemon series Lenovo K12 and K12 pro in December. The mid-range smartphones K12 and K12 pro are intended to attract users with their affordability, competing with the likes of Xiaomi, vivo and OPPO. They further show the behemoth's determination to revive its smartphone business.
Lenovo entered the smartphone market in 2012, and as of 2014 was the largest vendor of smartphones in mainland China. By 2017, the company was selling only 1.79 million units in the country, with a mere 0.4% market share.
While the company's smartphone business may not be as eye-grabbing, Lenovo maintained its title as the world's largest personal computer vendor as of October 2020, with quarterly shipments rising to more than 18 million units for the first time ever, according to Gartner data.
OnePlus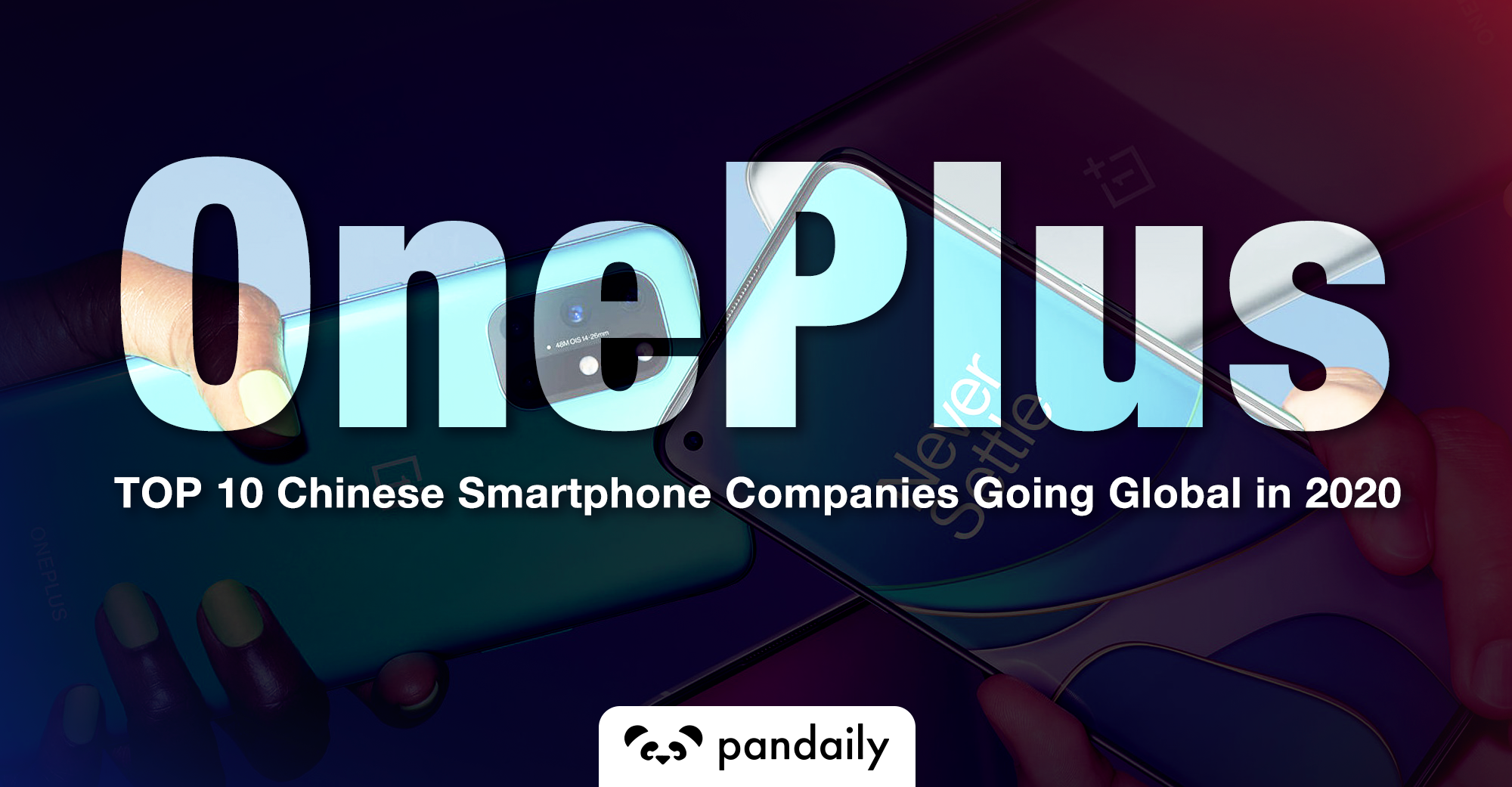 In 2020, OnePlus launched three lines – the OnePlus 8 series including OnePlus 8 and OnePlus 8, Pro, as well as a mid-range OnePlus Nord – only available in Europe, India, Hong Kong and Malaysia. Plus, it released its latest flagship, the OnePlus 8T.
The 7-year-old OnePlus has taken the lead the global smartphone market. In India, OnePlus is surpassing Apple and Samsung and now tops the country's premium smartphone sector, according to Counterpoint Research data. It also comes in third in the premium phone market in western Europe. Domestically, the OnePlus 8 reached 100 million yuan in sales in just one minute after its launch in April, and remained the most popular phone on JD.com throughout October among 5G Android devices in the 5,000 to 5,999 yuan price range.
OPPO
In addition to its domestic presence, OPPO has been busy expanding its footprint in Europe. OPPO came in fifth in the Western European market in Q3 2020, delivering the strongest growth in the region, with a 566.2% year-over-year increase.
The brand also gained ground in innovation. In its annual technology convention – named OPPO INNO DAYand themed "Leap into the Future" – three concept products made their first appearances, including the OPPO X 2021 rollable handset, the OPPO AR Glass 2021 and the OPPO CybeReal AR application.
OnePlus' Pete Lau joined the enterprise in September as senior vice president and chief product experience officer of Guangdong Oujia Holdings Co., Ltd., OPPO, OnePlus and realme's co-investor, while also retaining his role as CEO of OnePlus.
realme
Founded in 2018 and headquartered in Beijing, smartphone manufacturer realme is an offshoot of smartphone brand Oppo. The brand uses "Dare to Leap" as its slogan and pivots toward young people. realme recorded 14.8 million quarterly shipments in Q3 2020, surpassing analysts' expectations to become the world's fastest-growing brand in Q3 with 132% quarterly growth. realme was also the fastest brand to reach the 50 million smartphone sales milestone in only nine months, according to Counterpoint's Q3 2020 smartphone shipment report.
realme's success and strong momentum could not have materialized without the endorsement of young users across the world, which make up the bulk of its customer base.
In 2020, the young smartphone brand released realme X50 Pro 5G, realme 5i, realme 6 and 6i, realme C3, among other products.
TECNO
TECNO Mobile is a premium smartphone brand from TRANSSION Holdings. The brand has a presence in more than 60 countries across the globe with its innovation, technological and artistic progression as well as a diversified product portfolio featuring smartphones and smart AIoT products covered.
TECNO unlocks the best of contemporary technologies in artistic designs, showcasing its mastery of serving the youth-generation consumers who are "young at heart", and inspiring them to never stop pursuing excellence.
On Sept. 3rd, TECNO held a first-time AR online launch, bringing its camera phone TECNO CAMON 16 Premier, complete with a flagship-level 64MP ultra quad and a pioneering 48MP dual front camera, to the market. In November, TECNO launched the TECNO Pova phone globally.
Vivo
The pandemic did not stop smartphone maker vivo from working its way up in the global smartphone stage. Its Nex 3S 5G smartphone made a first appearance on March 10th. Nine months later, on Dec. 15, the company launched its Y30 Standard Edition smartphone and is now set to announce its X60 series on Dec. 29. The X60 will be both the first phone to feature Samsung's newest 5nm chipset and to debut with OriginOS, vivo's own in-house operating system.
The brand has expanded its fanbase to Europe by making its entry into six European countries – France, Germany, Italy, Poland, Spain and the United Kingdom – and announced a partnership with the Union of European Football Associations (UEFA) for the next two championships.
At its 2020 Developer Conference in November, vivo revealed its new Android operating system OriginOS.
While this year's deep economic slump has landed most smartphone companies into hot waters, Xiaomi remains the only smartphone business that saw shipments increase among top manufacturers in the Chinese market. The company ranked as the world's third-largest smartphone brand in the third quarter, surpassing Apple for the first time, according to data compiled by IDC.
Europe has become Xiaomi's main focal point, with Jun Lei, the company's CEO, saying in November that Xiaomi aims to be the top smartphone brand in Europe in the near future.
Xiaomi's Q3 financial report also showcased strong growth momentum. In Q3 2020, the tech company ranked among the top three in Western Europe for the first time, and retained the top spot in smartphone shipments in Spain for the third consecutive quarter, according to Canalys. Redmi accounted for three of the world's top 10 best-selling smartphones in the third quarter of 2020.
During this year's Singles' Day shopping festival in China, Xiaomi ranked first in sales among Android smartphones on Tmall.com, JD.com and Suning.com.
ZTE
ZTE showcased a strong and steady growth momentum in 2020. Its revenue was 26.9 billion yuan in the third quarter, an increase of 37.2% year-on-year, according to its financial results. The company's net profit stood at 860 million yuan.
5G is one of ZTE's core businesses, driving the company's development. The company is one of the major players in 5G infrastructure development in China, the world's largest market for such technology.
As of the end of September, ZTE had signed 55 5G commercial contracts worldwide and collaborated with more than 90 providers globally to implement 5G services. It had built more than 500 industry partnerships, too.
As far as consumer business is concerned, ZTE launched its ZTE Axon 20 5G smartphone, the first commercially-available smartphone with an in-display selfie camera.
Sign up today for 5 free articles monthly!