Justin Sun To Reschedule Lunch With Warren Buffet For Medical Emergencies
Cryptocurrency platform Tron Foundation, announced on July 23 in a Twitter post that its founder and CEO Justin Sun is postponing the Warren Buffett Lunch and press conferences to an unspecified date for medical reasons.
TRON Foundation announces postponement of Warren Buffett lunch, press conferences after founder Justin Sun falls ill with kidney stones. Parties agreed to reschedule at a later date. @GLIDEsf @WarrenBuffett

— TRON Foundation (@Tronfoundation) July 22, 2019
The stock price of Tron dropped by 4 percent to $0.0023 after the announcement.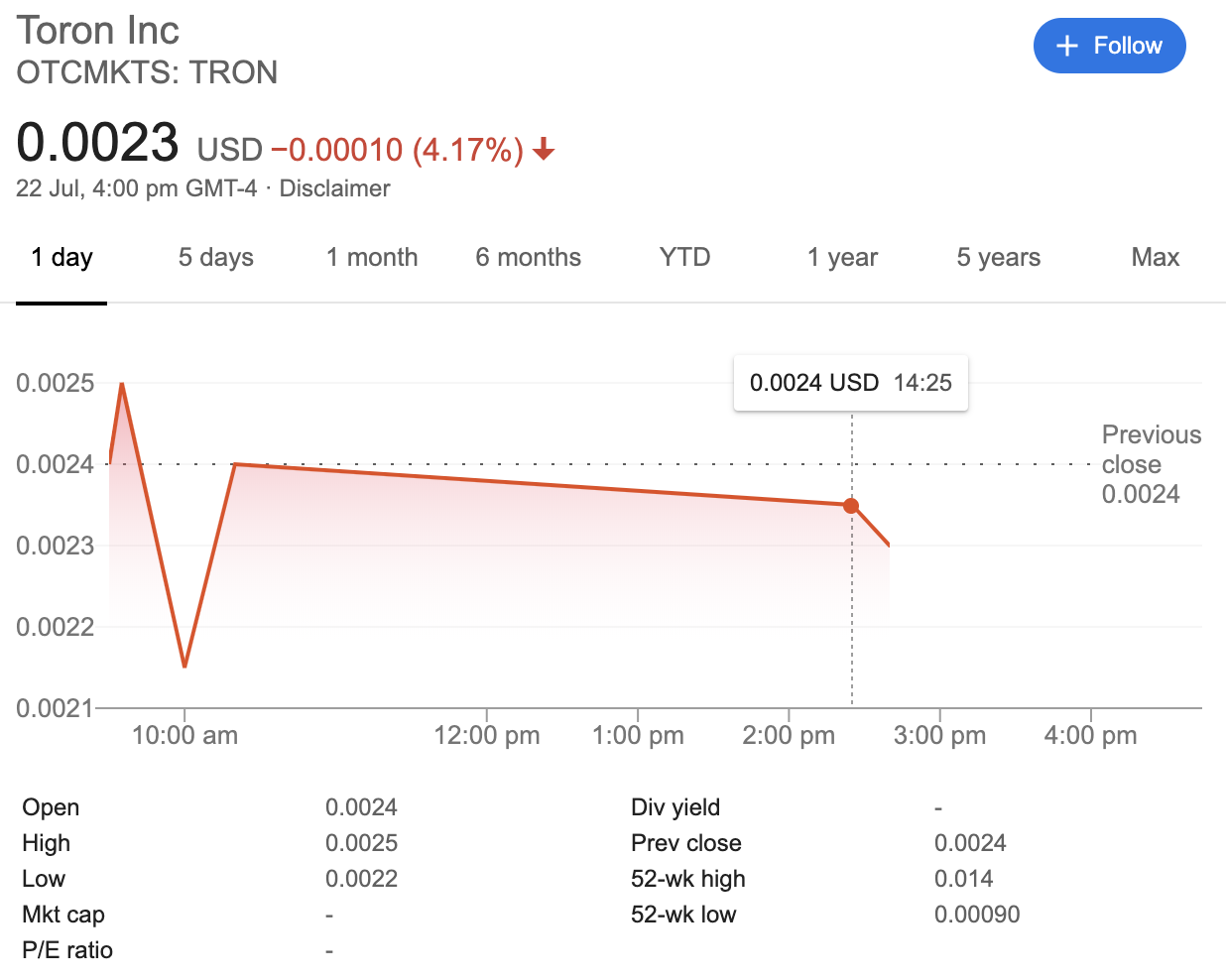 Netizens guessed that Sun was using the medical emergency as an excuse. The real reason might be related to illegal fund-raising, money laundering and negative content on Peiwo, a voice content community for youth founded by Sun.
Although Sun clarified that none of these rumors is true in a Weibo post, it seems netizens don't believe him. They suspect him of trying to create another popular post.
It is true that Sun has been using social media, like Weibo and Twitter, to increase his exposure.
SEE ALSO: Who is the Young Chinese Man That Paid $4.57 Million for Lunch with Warren Buffett?
Sun won a charity auction in June with $4.56 million to have lunch with Buffett, the famous investor and CEO of Berkshire Hathaway. That was the highest bid in the event's 20-year history. His Weibo post about the winning bid climbed to fourth on the popularity ranking list, as Chinese netizens looked forward to this meeting. However, criticism prevails under his post.
Sun is a 29-year-old tech entrepreneur who founded TRON, BitTorrent and social app Peiwo. He is also one of the first graduates of Hupan University, an entrepreneur community organized by Alibaba Jack Ma.
Peiwo, which means keeping me company, was listed on the abnormal management list by local department on June 27, because the site for business operation was not accessible, according to Red Star News.
Sign up today for 5 free articles monthly!