Dyson's First Air-Purifying Headphones to Debut in China
Earlier this year, Singapore-based home appliance maker Dyson announced its entry into the wearable technology and audio sector, unveiling the Dyson Zone air-purifying headphones. On December 8, Dyson disclosed the detailed technical parameters of the headset product and confirmed that it will debut in China.
Dyson Zone combines noise-reduction headphones with an air purifier. It will be launched in the Chinese mainland market in January next year and in the United States, Britain, Singapore and Hong Kong, China in March next year.
Dyson Zone's earcups are equipped with the firm's smallest motor at present, which can achieve a rotating speed of 9,750 revolutions per minute, while sucking air into dual-layer filters. The electrostatic filter on the outer layer can capture 99% of particulate matter as small as 0.1 micron, such as allergens and industrial combustion. The second layer of potassium-rich carbon filter can attach common gaseous pollutants in cities, and effectively reduce secondhand smoke and human odor.
Dyson Zone air-purifying headphones have four airflow modes – low wind speed mode, medium wind speed mode, high wind speed mode and automatic mode – suitable for activities with different intensities.
This headset is equipped with eight active noise reduction microphones. In pure audio mode, active and passive noise reduction can eliminate up to 40db of noise. Flipping the mask down can start conversation mode and automatically turn off the purification function to save battery power and make conversations clearer. If the mask part is removed, the audio function can also be used alone.
In terms of sound quality, this new product is equipped with 40mm, 16 ohm, neodymium speaker drivers and intelligent audio processing technology, with a total harmonic distortion rate of 0.08%. The inclination angle of the earmuff can be adjusted to adapt to different head shapes. The earpad part is made of high-density foam to ensure air permeability, while the headband lining supports free adjustment.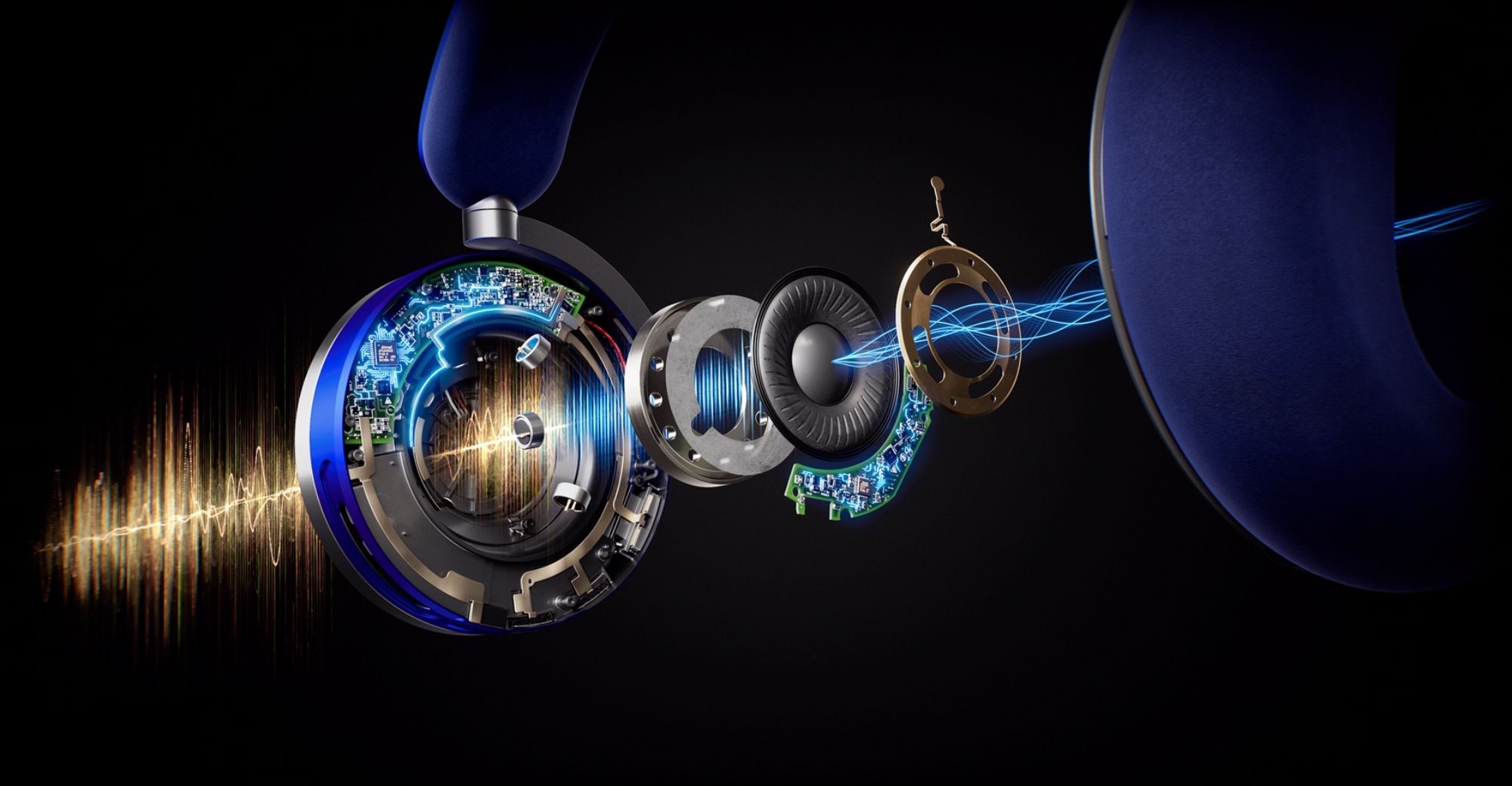 In terms of battery life, in the active noise reduction mode, audio listening time can reach 50 hours, and in the air purification and active noise reduction mode, the audio listening time is four hours. The headset has built-in sensors to monitor nitrogen dioxide levels in the air. Users can check it through the MyDyson application or WeChat mini program.
SEE ALSO: Huawei's Upcoming Watch Buds Allow Headphones to Be Carried on Wrist
In fact, Dyson has been trying to introduce smarter home appliances throughout the past decade. Recently, it revealed the next stage, a £2.75 billion five-year investment plan. Using software to drive the development of smart home appliances in the future is its long-term goal.
Sign up today for 5 free articles monthly!